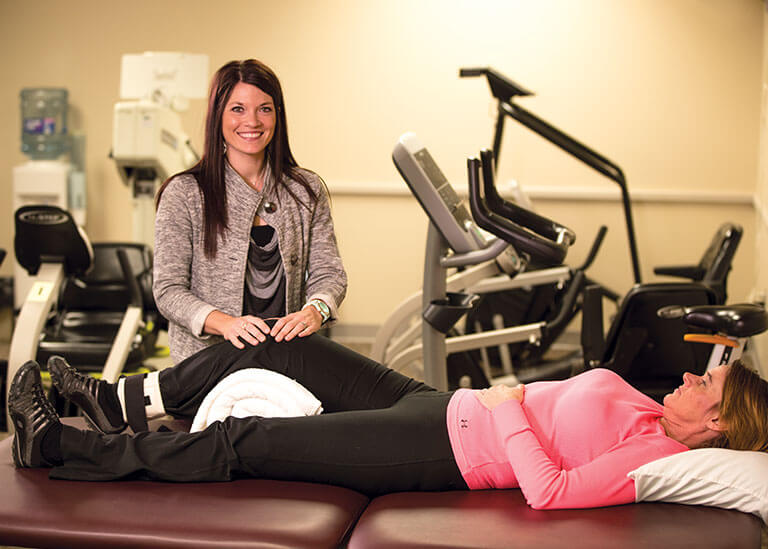 Get Back to Doing What You Love
The physical therapy services we offer at Taylor Physical Therapy all have one thing in common, they are designed to fit the needs of each unique patient so the patient can get back to living the life they want. With services available for patients of all ages, you can trust our team of physical therapists and physical therapy assistants to develop a program that will be customized to meet your needs and goals.
Learn More About Our Physical Therapy Services
If you want to learn more about the physical therapy services offered at Taylor Physical Therapy, please fill out the form on this page. A member of our team will contact you soon.
---
Bowel and Bladder -
Nashua, Parkersburg, and Waverly Clinics
Despite the thought that incontinence issues are part of the normal aging process, they can impact patients of all ages and can be prevented or improved with treatment. Incontinence disorders can impact both men and women, and our team of physical therapists work with physicians and OB-GYNs to develop a program to treat incontinence issues. Our programs include:
Home exercises programs to improve your specific condition
Bladder diaries
Strategies to calm the bladder
Food and beverage recommendations
Biofeedback equipment and training
Manual therapy to encourage muscle relaxation
Bladder re-training
Stress reduction techniques
Fall Prevention -
Nashua, Parkersburg, Sumner, and Waverly Clinics
Balance problems may be caused by pain, weakness, visual disturbances, or vestibular problems. Patients seen at Taylor Physical Therapy can expect a comprehensive evaluation including balance assessment, visual motor assessment and vertigo assessment. Treatment will focus on maximizing your independence while reducing your risk of experiencing a fall.
Home Health & Nursing Home Rehabilitation Services
Taylor Physical Therapy also provides contracted physical therapy services for nursing homes, assisted living and long-term care facilities, and home health agencies. These services ensure patients receive regular therapy services in their living environment, where they are more comfortable. Our therapists develop programs for each patient that will help them improve in function and safety or decrease pain. We provide contract physical and occupational therapy services for:
Butler County Public Health
Community Based Services Home Health (Bremer County)
Palmer Home Health
Denver Sunset Home
Clarksville Community Nursing Home
Hillcrest Nursing Home (Sumner)
Tripoli Nursing Home
Whispering Willows Assisted Living Facility (Fredricksburg)
Cedar Vale Assisted Living Facility (Nashua)
Parker Place (Parkersburg)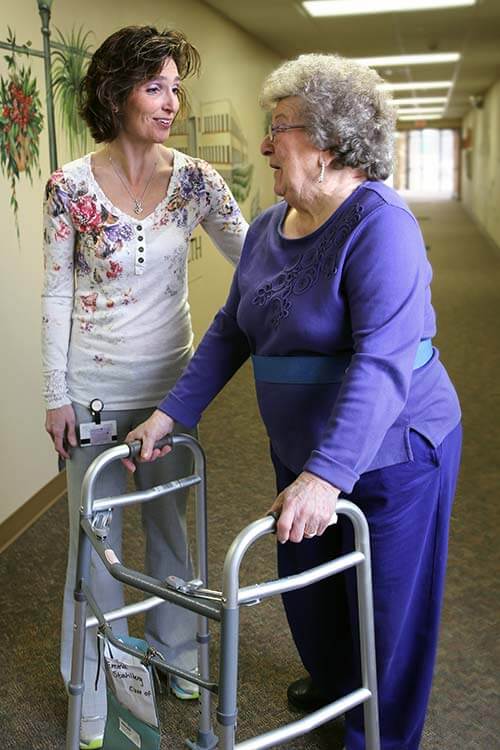 Orthopedics -
All Clinic Locations
Orthopedic injuries are among the most common things we treat at Taylor Physical Therapy. Every day, we help patients that have sustained an orthopedic injury or are living with an orthopedic disorder. Our team is trained to provide a variety of treatments to help treat patients with orthopedic conditions, and each patient has a program "Taylored" to their individual condition and goals. Our treatment techniques and modalities include:
Manual therapy techniques-mobilization, manipulation, myofascial release
Functional therapeutic exercises
Neuromuscular re-education techniques
Soft tissue massage
Hydro therapy
Electrical stimulation
Iontophoresis
Ultrasound
Mechanical traction
TENS Device
Biofeedback
Functional Dry Needling
Gait Analysis and Training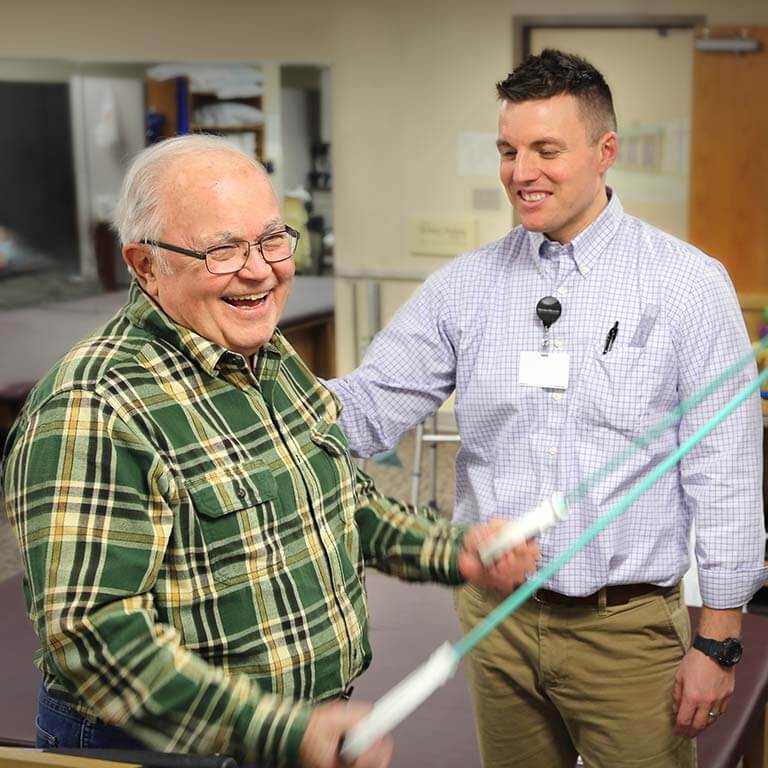 Orthotic Fitting -
Nashua, Noah and Waverly Clinics
A variety of painful conditions that occur in the foot, knee, hip and back are brought on by problems in the feet. To treat these conditions, Taylor Physical Therapy offers custom orthotics for your feet using the FASTECH custom orthotic system. Using these foot orthotics do more than relieve the pain you live with every day. They can also improve your mobility and provide support for the foundation of your body