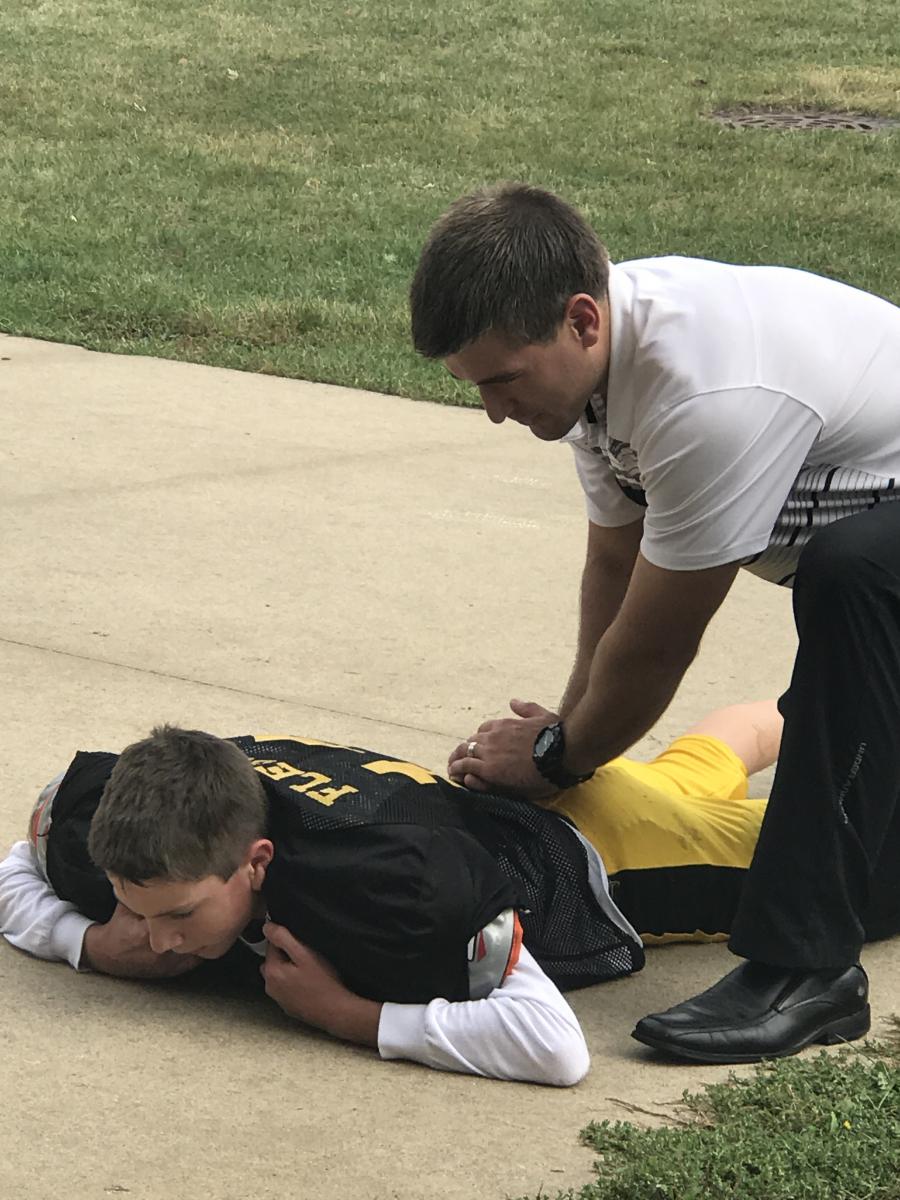 Rehab Injuries & Improve Athletic Performance
From children participating in youth sports to college athletes competing at the highest level, Taylor Physical Therapy can develop a program that can not only improve athletic performance, but help athletes recover from injury so they can return to competition.
Get Better on the Field
Whether you need to recover from an injury or you're looking to take your game to the next level, Taylor Physical Therapy can help. Fill out the form below to contact our team and get started.
---
Sports Rehabilitation -
All Clinic Locations
Injuries are part of sports, but with our dedicated team of physical therapists, athletes can return to competition in a safe and efficient manner.
We work with local athletes to not only help them recover from injuries by developing a custom rehabilitation program, but to help prevent future injuries. These programs will help you recover, but will also allow you to progress so you can to return to competition when you're ready, not before.
We also provide progress reports for coaches and parents, as well as education for athletes so they understand their injuries.
Athletes may contact us to schedule a free injury evaluation during regular business hours or stop in at our Saturday morning sports clinic in Waverly during the fall sports season.
Strength & Conditioning Programs -
Parkersburg and Waverly Clinics
Taylor Physical Therapy can also help athletes reach their peak performance level with our sports performance training program. This program develops sports-specific, position-specific and age-specific skills over the course of six weeks with two to three sessions per week. This program is designed to emphasize sport specific training to maximize performance, identify potential weaknesses in individual athletes, and corrects them with specialized exercises designed to improve strength, balance and flexibility to maximize performance while reducing the risk of injury. Our program is led by our director of sports performance, who is both a certified athletic trainer and certified strength and conditioning specialist. This unique combination of knowledge allows him bridge the gap between rehabilitation and performance with our athletes as they either work to return to play following injury or strive to improve athletic performance and prevent injury.