Pediatric Occupational Therapy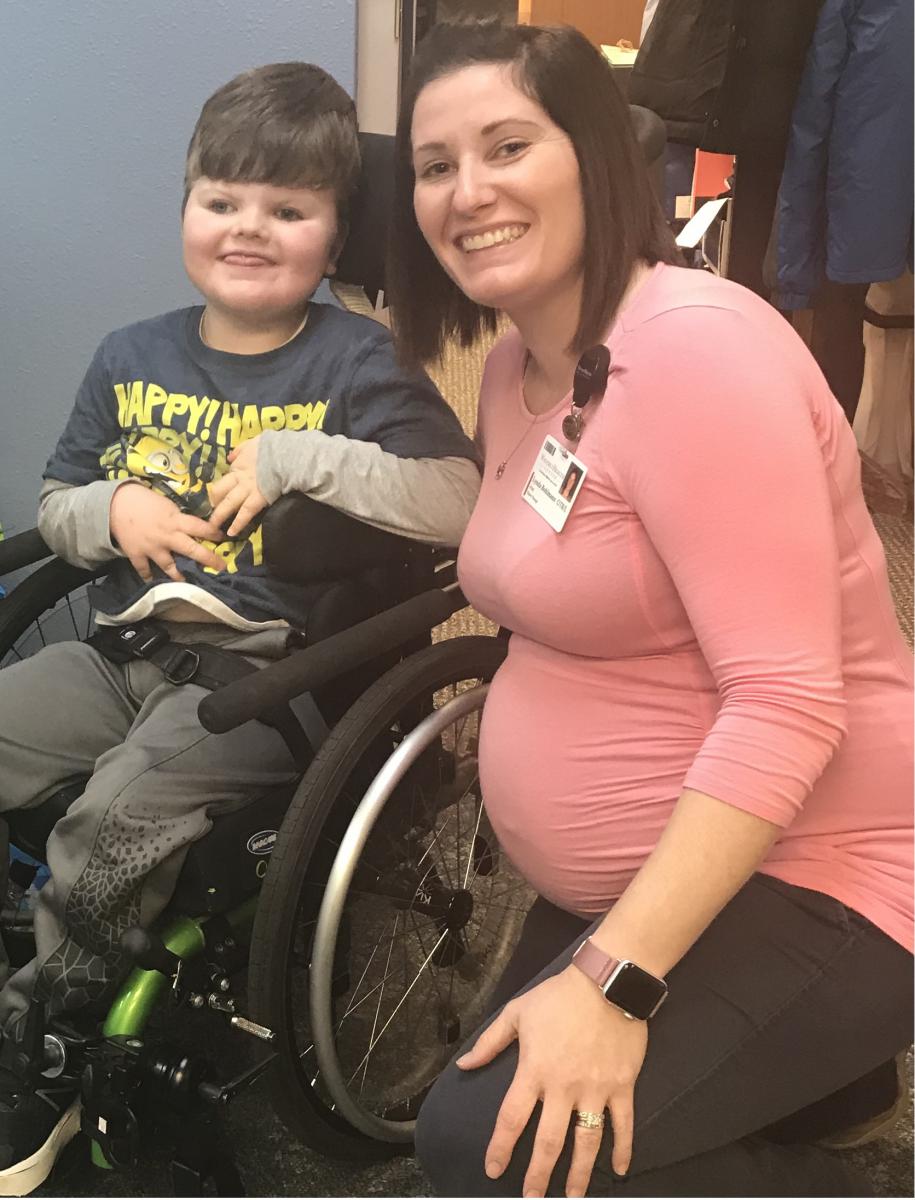 Pediatric Occupational Therapy
Our Occupational Therapist offers a full range of occupational therapy services for the pediatric population. Whether your child is needing assistance progressing through developmental milestones, needs assistance with self-care or activities of daily living our Pediatric Occupational Therapist can establish a treatment plan to address your child's needs.
---
Pediatric Occupational Therapy -
Nashua, Parkersburg, and Waverly Clinics
Occupational therapy focuses on assisting children to develop the skills they need to be as independent and functional in all of their daily occupations as possible. Children's occupations include activities such as play, school, and self-care tasks. Our pediatric occupational therapist is patient and family-focused to determine the child's strengths, areas for improvement, and overall child/family goals. Pediatric occupational therapists work with children of various diagnoses/disabilities or after an injury or accident to maximize their function and quality of life.
What can occupational therapy help with?
Fine motor delays
Upper extremity strength and functioning
Hand-eye coordination skills
Visual-motor perception skills
Improving sensory processing skills
Age-appropriate self-care skills, such as:

Dress, self-feeding
Self-feeding (being able to use utensils, finger foods, use cups, etc.)
Hand washing
Tying shoes
Snaps, zippers, buttons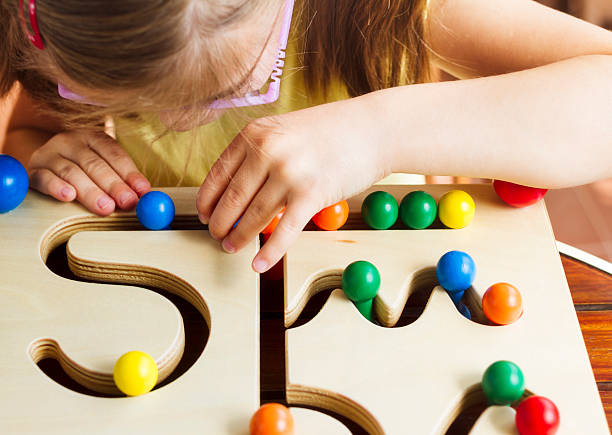 Our Occupational Therapists can provide treatment for:
Autism Spectrum Disorder
ADD/ADHD
Genetic Conditions
Neurological conditions, such as Cerebral Palsy
Developmental Delay
Children with fine motor coordination delays
Learning delays
Sensory processing disorders
Traumatic injuries (such as Traumatic Brain Injuries or Spinal Cord Injuries)
Juvenile Rheumatoid Arthritis
General orthopedic injuries and surgeries
Sprains and strains
Post-fracture care
---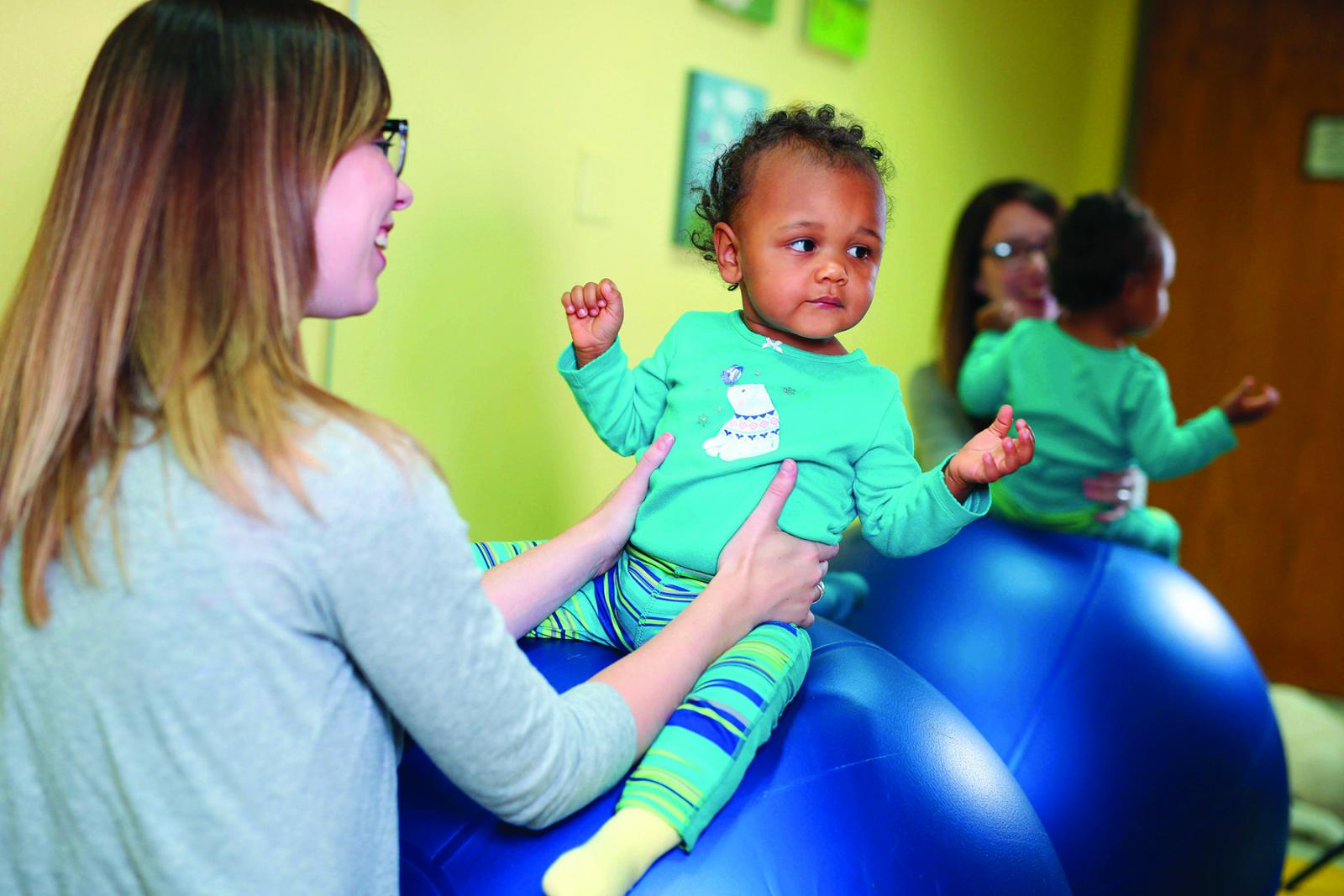 Pediatric Support Group
This support group provides a place for families of children with varying levels of specialized health care needs to meet, learn, support, share and grow together. The goal is to provide a safe and open-minded environment where families feel comfortable to share their successes and disappointments.
Our meetings range from an open discussion format to having guest presenters in to discuss their areas of expertise in the care of children with special needs.
Anyone who is a family member or a care provider for a child with special health care needs is welcome.
For more information, call (319) 352-5644 and ask for Kayla or Kristin.
Click here to follow our Facebook page: "Supporting Families of Children with Special Needs."
Support Group Meetings
Location: Tendrils Rooftop Garden at Waverly Health Center
Time: Meetings take place on Tuesdays from 5:30-7:00 pm
Dates: February 4th 2020, May 5th 2020, August 4th 2020, November 3rd 2020.