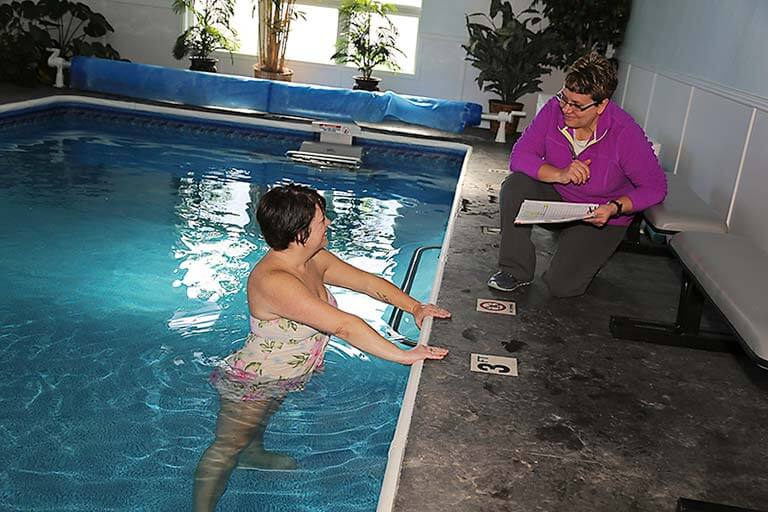 Unique Therapy Services
Taylor Physical Therapy has the trained staff to offer you specialty services that you won't find at many other physical therapy practices. Our goal is to be able to help as many patients as possible, so we provide a wide range of specialty services to make sure you can come to us for all of your therapy and rehabilitation needs.
Learn More About These Services
To learn more about the Specialty Services offered at Taylor Physical Therapy, contact us by filling out the form below.
---
Specialized Physical Therapy Techniques
When you make Taylor Physical Therapy your choice for physical and occupational therapy services, it's important that you know you'll be receiving the best care.
Our therapists are all licensed, but they also seek continuing education opportunities to enhance their knowledge on the latest treatment trends and techniques on specialized diagnosis.
Members of our staff are experts in several specialized therapy techniques to ensure our patients get the best treatment experience possible.
Get the Treatment You Need
If you need physical therapy treatment, have questions regarding a specialized therapy treatment, or want to learn more about our specialized treatments listed below, please contact any of our Taylor Physical Therapy Clinics.
---
Cancer Therapy -
Denver and Waverly Clinics
For patients who are living with cancer, Taylor Physical Therapy has a therapist who specializes in providing rehabilitation programs that will allow you to continue with your independence while currently undergoing treatment.
Trust our team to develop an oncology rehabilitation "Taylored" just for you which includes:
Recovering from surgery
Cancer-related fatigue
Radiation and Chemotherapy side effects
Post Treatment to regain independence
Scar Tissue Stiffness
Pressure or Pain at the incision
Decrease Swelling
Pain associated with cancer treatments
Weakness
---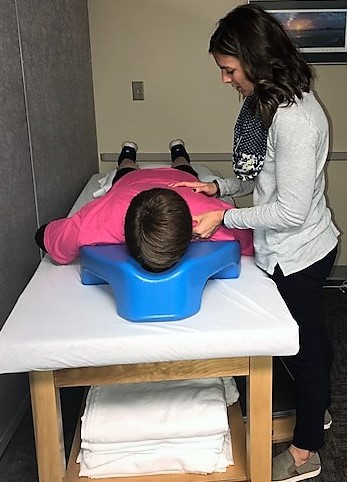 Chronic Pain -
Denver, Nashua, Parkersburg, Sumner, and Waverly Clinics
Your Physical Therapist will work with you to educate you on your chronic pain, finding solutions to improve your quality of life, and get you moving again! Not all chronic pain is the same. Your therapist will evaluate your clinical examination and test results and design an individualized treatment plan that fits you best.
Education to improve your knowledge and understanding of chronic pain
Teach you pain management strategies
Strengthening and flexibility improvement with exercise
Manual therapy to increase movement and range of motion
Posture awareness and instruction for ways to improve body mechanics
---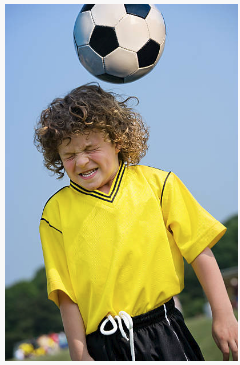 Concussion Management -
All Clinic Locations
Concussions due to fall or injury during athletic participation are becoming increasingly more prevalent. Proper management is critical to ensure a safe return to activity. Often Time symptoms resolve within 72 hours and individuals are able to begin a 5-day progression to safely return to their previous activity level Sometimes, however, symptoms are longer lasting and require additional rehabilitation.
Concussion symptoms may include:
Difficulty Concentrating
A headache
Dizziness
Foggy Feeling
Eye Fatigue
Memory Dysfunction
Balance Problems

Light or Motion Sensitivity
Blurry or Double Vision
Inappropriate Emotion
Feeling of Fatigue
The feeling of Being Slowed Down
Difficulty Tracking words on a Page
Pressure in the Ears
---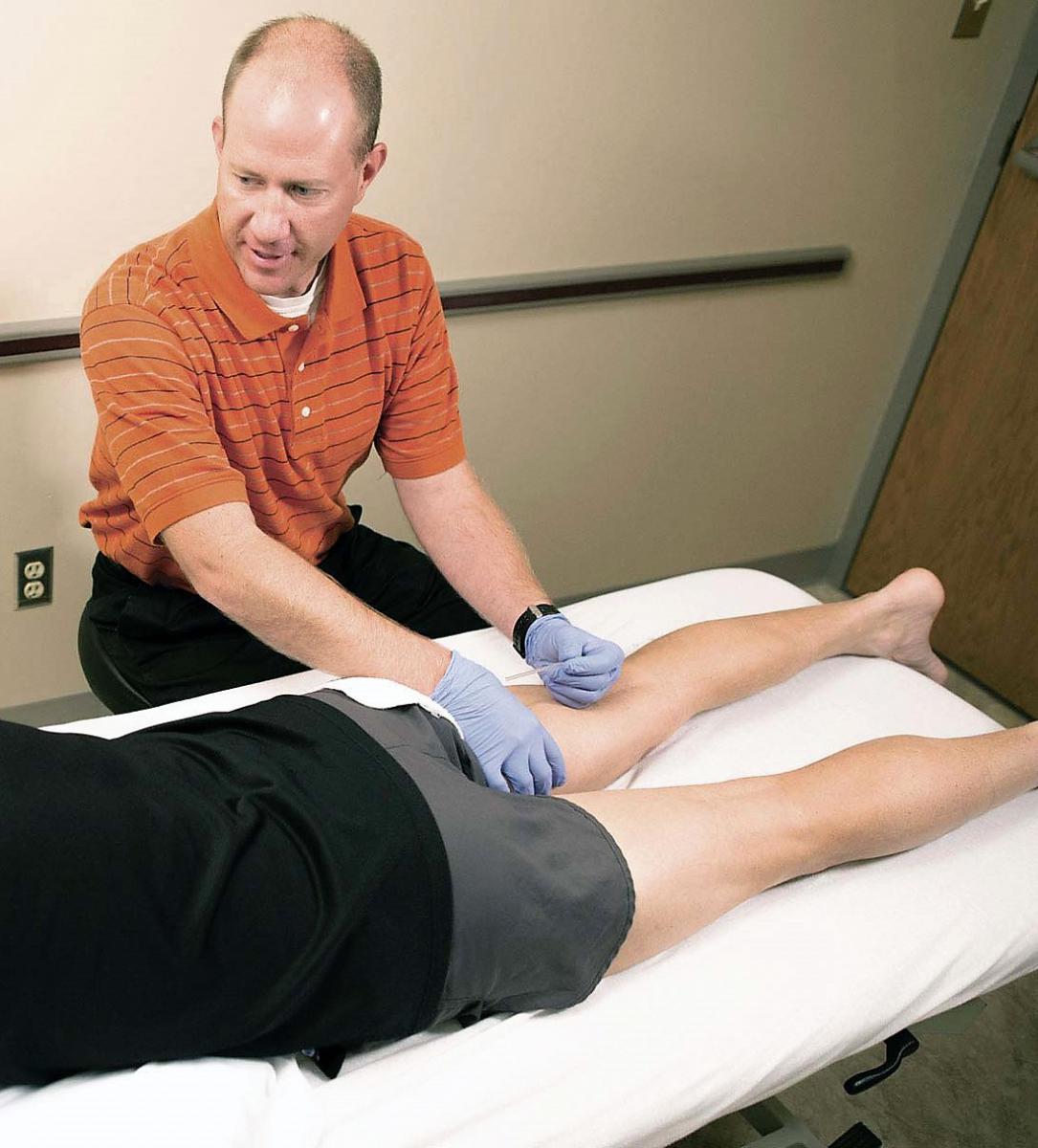 Functional Dry Needling -
All Clinic Locations
Used as a way to improve range of motion while relieving pain, functional dry needling involves inserting microfilament needles into trigger points within dysfunctional muscles to help restore motion and function. Functional dry needling can provide relief for patients living with:
Tendonitis
Bursitis
Facet irritation
Mild intervertebral disc degeneration
Headaches
Muscle strain
Referred pain due to trigger point dysfunction
---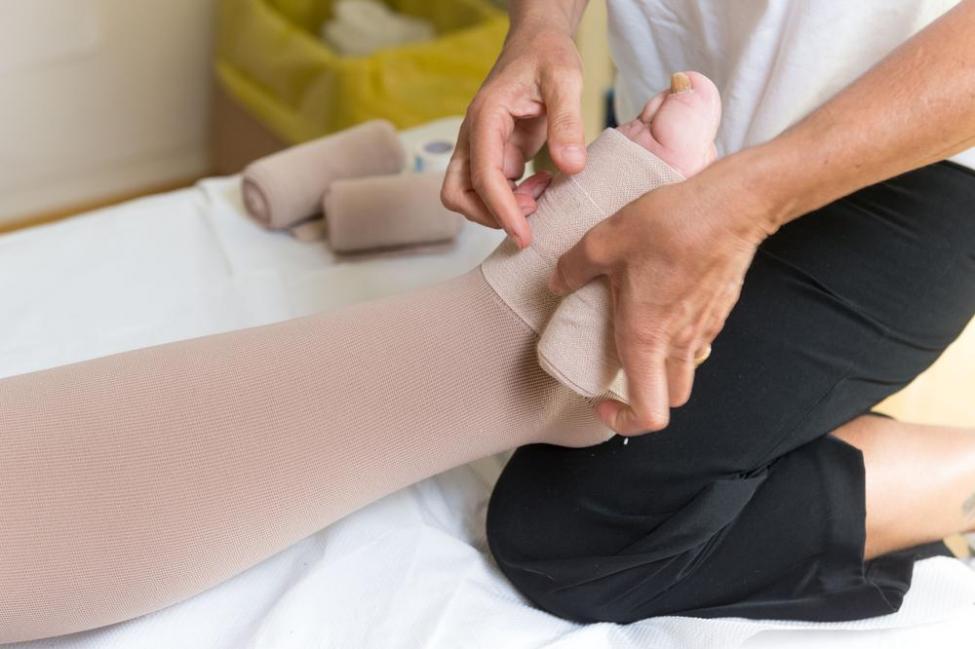 Lymphatic Drainage -
Denver and Waverly Clinic
Lymphedema is a disorder that leads to swelling in a localized region of the body due to a buildup of lymphatic fluid because lymph nodes and lymphatic vessels are missing or damaged. Taylor Physical therapy has a certified lymphatic therapist (CLT) on staff that is equipped to treat both primary and secondary lymphedema. We manage the symptoms of lymphedema in a variety of ways, including:
Manual lymphatic drainage
Compression bandaging
Exercise
Patient education
Skin care
Custom compression garment fitting
---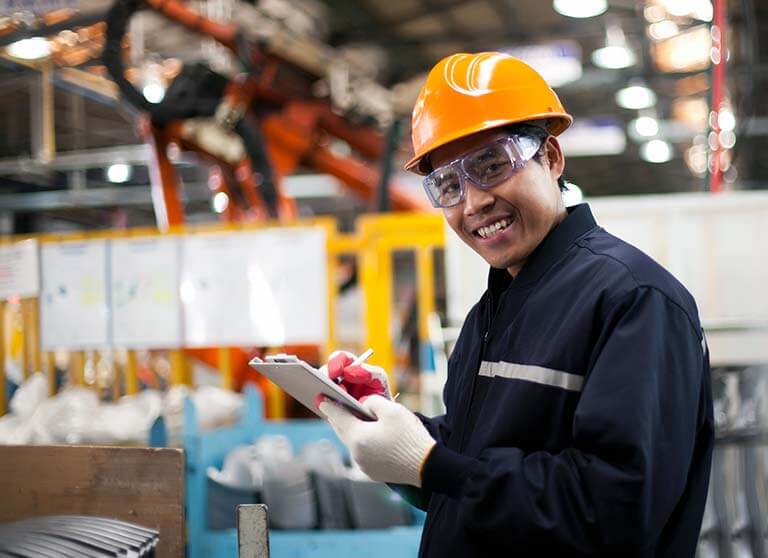 Occupational Health-
Denver and Waverly Clinics
Wellness goes beyond helping people get back to a level of physical fitness they once enjoyed. At Taylor Physical Therapy, we offer occupational health and wellness services that encourage overall wellness. These services are available to individuals or to employers looking at implementing a wellness program for their employees. For business owners, it helps to promote an active workplace, but our program can also improve safety and health for employees with components like:
Pre-employment health screenings.
Ergonomic assessments and functional capacity testing to help employers better define job requirements for applicants and to set production expectations for employees.
Functional Movement Screenings and injury prevention services to assess potential injury risks for employees while performing their standard job duties.
---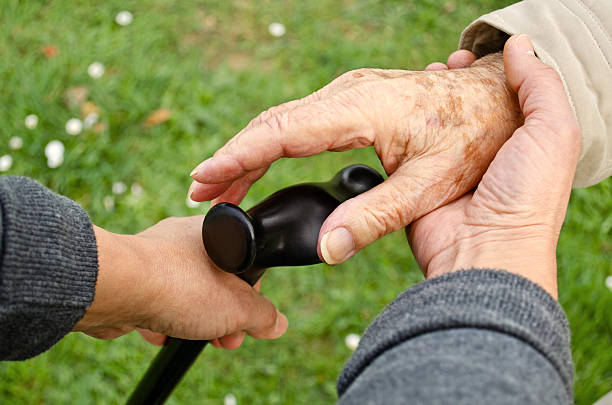 Parkinson's Disease -
Denver, Nashua, Parkersburg, Sumner, and Waverly Clinics
Whether you're living with a neurological disorder like Parkinson's disease, we know that you want to regain your independence. Our team of physical and occupational therapists at Taylor Physical Therapy will develop a program that will allow you to make progress as you learn how to handle everyday activities while accommodating the disorder you live with through a combination of therapy and the use of adaptive equipment and prosthetic devices.
Parkinson's Caregiver and Support Group - Waverly Health Center
Second Saturday of each month: 10 a.m. to Noon in Tendrils Rooftop Garden
---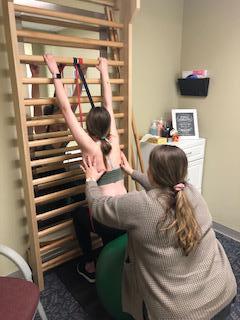 Scoliosis -
Waverly Clinic
Scoliosis is a three-dimensional condition of the spine (backbone). The 3D deformity presents with a sideways curve, a twist, and a bend. These deformities cause the back to appear curved, like the letter "S" or "C", and twisted or arched. Scoliosis is most likely to occur when the spine is growing, in childhood, or during the teenage years. A birth defect, disease, genetics, or injury can cause scoliosis, but in many cases, doctors do not know the cause. When a cause is unknown, it is termed "Idiopathic Scoliosis."
Treatment is different for each person. Scoliosis may be considered mild, moderate, or severe, and all can benefit from treatment. Severe scoliosis can cause breathing and heart problems, but all forms may cause pain and require intervention. The Schroth Method is a physical therapy approach to scoliosis treatment focused on correcting posture and Taylor Physical Therapy has 1 of 3 PTs in Iowa that is certified in this method. It uses exercises customized for each patient to reduce the risk of curve progression and position the spine in a more corrected alignment. The goal of Schroth exercises is to de-rotate, elongate, and stabilize the spine in a three-dimensional plane. This is achieved through physical therapy that focuses on:
Restoring muscle symmetry and alignment of posture
Corrective breathing to de-rotate the spine
Creating internal muscle forces using specialized equipment to maintain a neutral posture
Re-wiring your brain (nervous system) to understand and keep "corrected" posture
---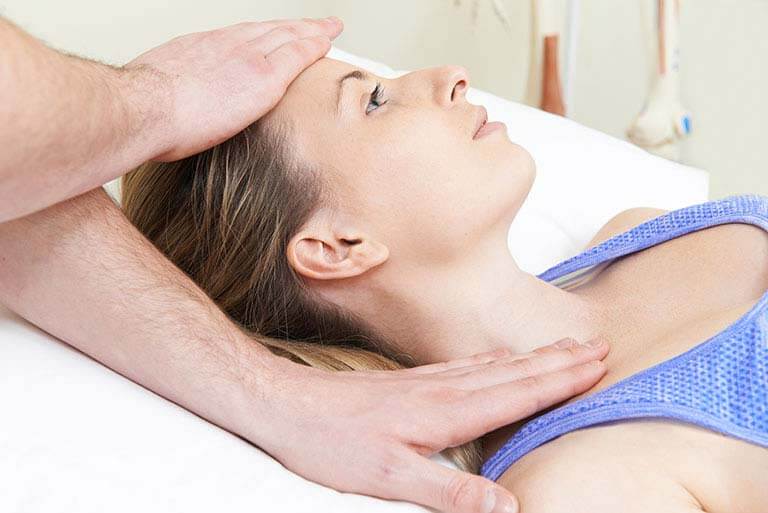 Vertigo Treatment -
Denver, Nashua, Parkersburg, Sumner, and Waverly Clinics
If you experience spells of dizziness or regularly deal with the feeling of the room spinning, you may have a form of vertigo called Benign Paroxysmal Positional Vertigo (BPPV).
This disorder can cause mobility issues, nausea, and vomiting, but can also be treated relatively quickly. We have therapists trained in vestibular therapy that can eliminate the feeling of dizziness, many times in just a few visits.
---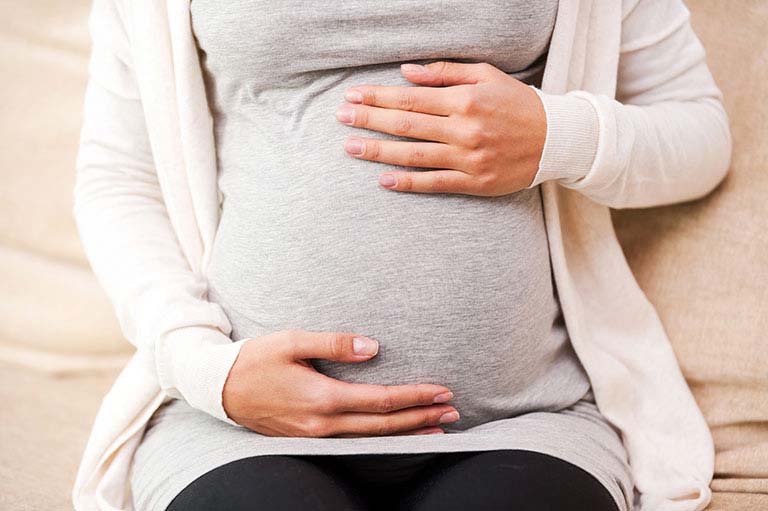 Women's Health -
Nashua, Parkersburg and Waverly Clinics
The women's health therapists have a goal to provide overall wellness to each patient. We treat any current conditions and develop a plan for the future by informing you of the latest techniques that can prevent dysfunctions that commonly affect women as they age. The women's health team can help with a variety of treatments, including:
Pregnancy fitness
Postpartum Wellness
Osteoporosis prevention
Menopause treatment
SI dysfunction
Core stabilization

Stress incontinence
Constipation
Urge incontinence
Pelvic pain
Pelvic prolapse
Pain with intercourse
Bowel and Bladder -
Nashua, Parkersburg, and Waverly Clinics
Despite the thought that incontinence issues are part of the normal aging process, they can impact patients of all ages and can be prevented or improved with treatment. Incontinence disorders can impact both men and women, and our team of physical therapists works with physicians and OB-GYNs to develop a program to treat incontinence issues. Our programs include:
Home exercises programs to improve your specific condition
Bladder diaries
Strategies to calm the bladder
Food and beverage recommendations
Biofeedback equipment and training
Manual therapy to encourage muscle relaxation
Bladder re-training
Stress reduction techniques