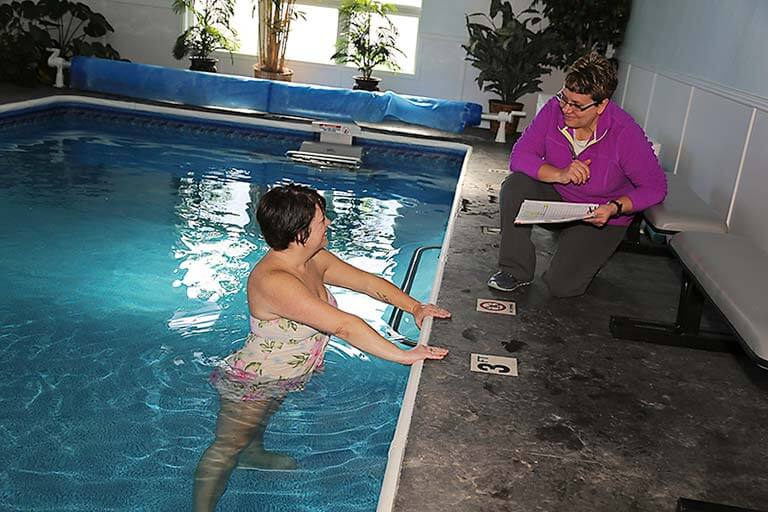 Unique Therapy Services
Taylor Physical Therapy has the trained staff to offer you specialty services that you won't find at many other physical therapy practices. Our goal is to be able to help as many patients as possible, so we provide a wide range of specialty services to make sure you can come to us for all of your therapy and rehabilitation needs.
Learn More About These Services
To learn more about the Specialty Services offered at Taylor Physical Therapy, contact us by filling out the form below.
---
Animal Assisted Therapy
There is a reason why dogs are considered man's best friend. "Charm" is a therapy dog that acts as an extension of our therapy team that can improve physical, social, emotional and cognitive function. Our therapy dog has a calming influence on patients who have cognitive impairments, but can also aid in helping improve a patients gait by serving as a moving walking aide. Our therapy dog helps improve compliance and overall performance, and can be used in an outpatient or hospital setting.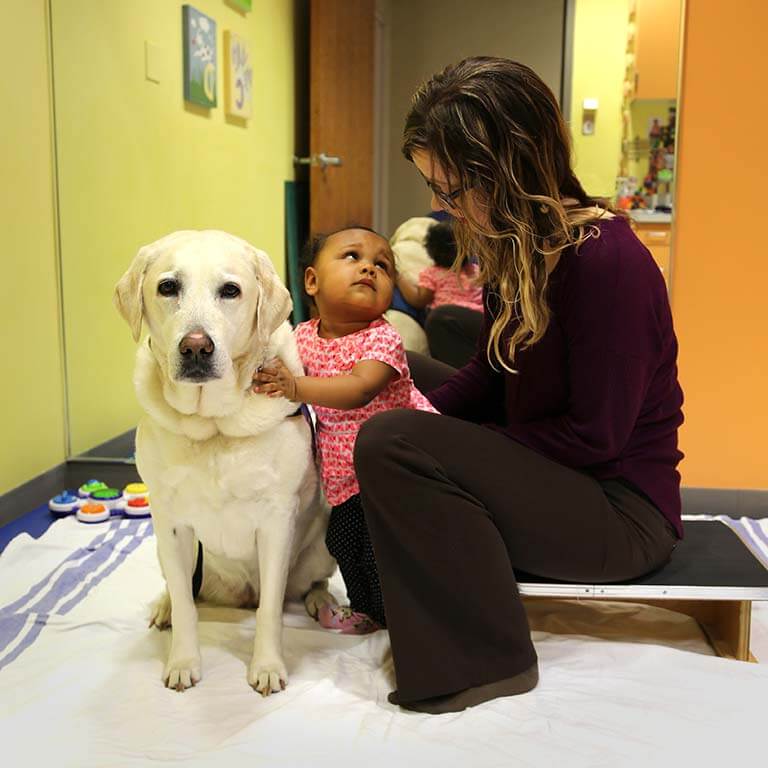 Lymphatic Drainage
Lymphedema is a disorder that leads to swelling in a localized region of the body due to a buildup of lymphatic fluid because lymph nodes and lymphatic vessels are missing or damaged. Taylor Physical therapy has a certified lymphatic therapist (CLT) on staff that is equipped to treat both primary and secondary lymphedema. We manage the symptoms of lymphedema in a variety of ways, including:
Manual lymphatic drainage
Compression bandaging
Exercise
Patient education
Skin care
Custom compression garment fitting
TMJ Treatment
Temporomandibular Joint (TMJ) Dysfunction causes pain that you experience throughout your skull, including jaw pain, neck tension, ear pain, headaches, toothaches, chewing difficulty and several others. Through manual therapy and strengthening exercises used in coordination with modalities like ultrasound, iontophoresis and cold therapy, our TMJ treatment can help reduce pain and swelling while improving movement and range of motion.
Oncology Rehabilitation
For patients who are living with cancer, Taylor Physical Therapy has a physical therapist who specializes in providing rehabilitation programs that will allow you to continue with your independence. From helping you recover from surgery related to cancer, to helping you with cancer-related fatigue or side effects from radiation or chemotherapy, trust our team to develop an oncology rehabilitation "Taylored" just for you.
Wound Care
There are a variety of factors — including age, disease and changes in your metabolism— that affect your body's ability to heal and recover from wounds. If you're experiencing chronic wounds, which are commonly caused by diminished blood flow or continuous skin pressure, Taylor Physical Therapy can provide wound care treatment services that include:
Wound measurement and documentation of wound characteristics
Measurement of edema and swelling
Wound cleaning
Managing wound drainage
Removing dead tissue
Wound dressing
Compression therapy
Nutritional support discussion
Gait analysis, including footwear and orthotic recommendations
Patient education
Dizziness & Vertigo Treatment
If you experience spells of dizziness or regularly deal with the feeling of the room spinning, you may have a form of vertigo called Benign Paroxysmal Positional Vertigo (BPPV).
This disorder can cause mobility issues, nausea and vomiting, but can also be treated relatively quickly. We have therapists trained in vestibular therapy that can eliminate the feeling of dizziness, many times in just a few visits.
Aquatic Therapy
Taylor Physical Therapy's locations at Waverly Health Center and Sumner offer a therapeutic pool that gives our patients the ability to exercise and recover from injury in an environment that puts less stress on their body. With a pool with depths between 3 and 5 feet warmed to 94 degrees, our aquatic therapy services can help patients recovering from a variety of conditions, including:
Post-surgical recovery
Chronic pain
Spinal cord injury
Back and neck pain
Joint pain
Pregnancy-related back pain
Stroke
Head injury