Physical Therapy Treatments
The Latest Treatment Techniques
When you make Taylor Physical Therapy your choice for physical and occupational therapy services, it's important that you know you'll be receiving the best care.
Our therapists are all licensed, but they also seek continuing education opportunities to ensure they have knowledge of the latest treatment trends and techniques.
Members of our staff are experts in several specialized treatment techniques to ensure our patients get the best treatment experience possible.
Get the Treatment You Need
If you need physical therapy treatment or want to learn more about our specialized treatments, please contact Taylor Physical Therapy. You can get started by filling out the form.
---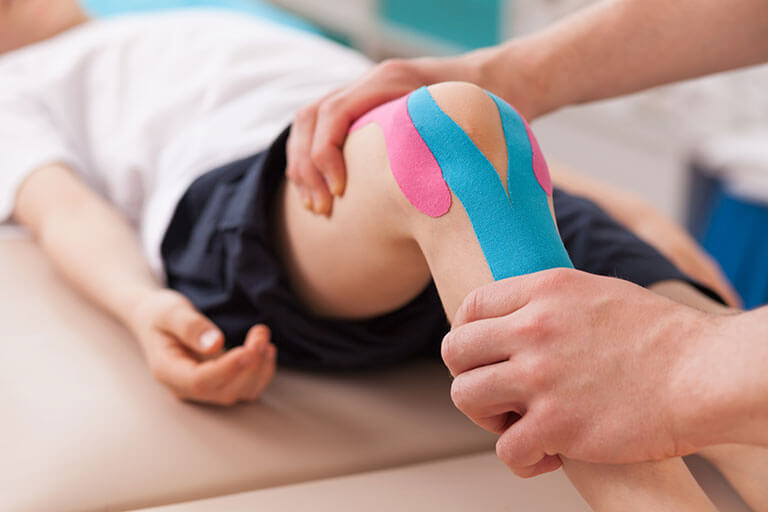 Kinesio Tape -
All Clinic Locations
This treatment option allows the body's natural healing process to take effect to not only relieve pain but restore function to an injured area of the body. Affected muscles are taped to provide support, allowing you to still compete with assistance. Kinesio taping is often used to prevent overuse injuries and can encourage lymph flow and prevent swelling.
---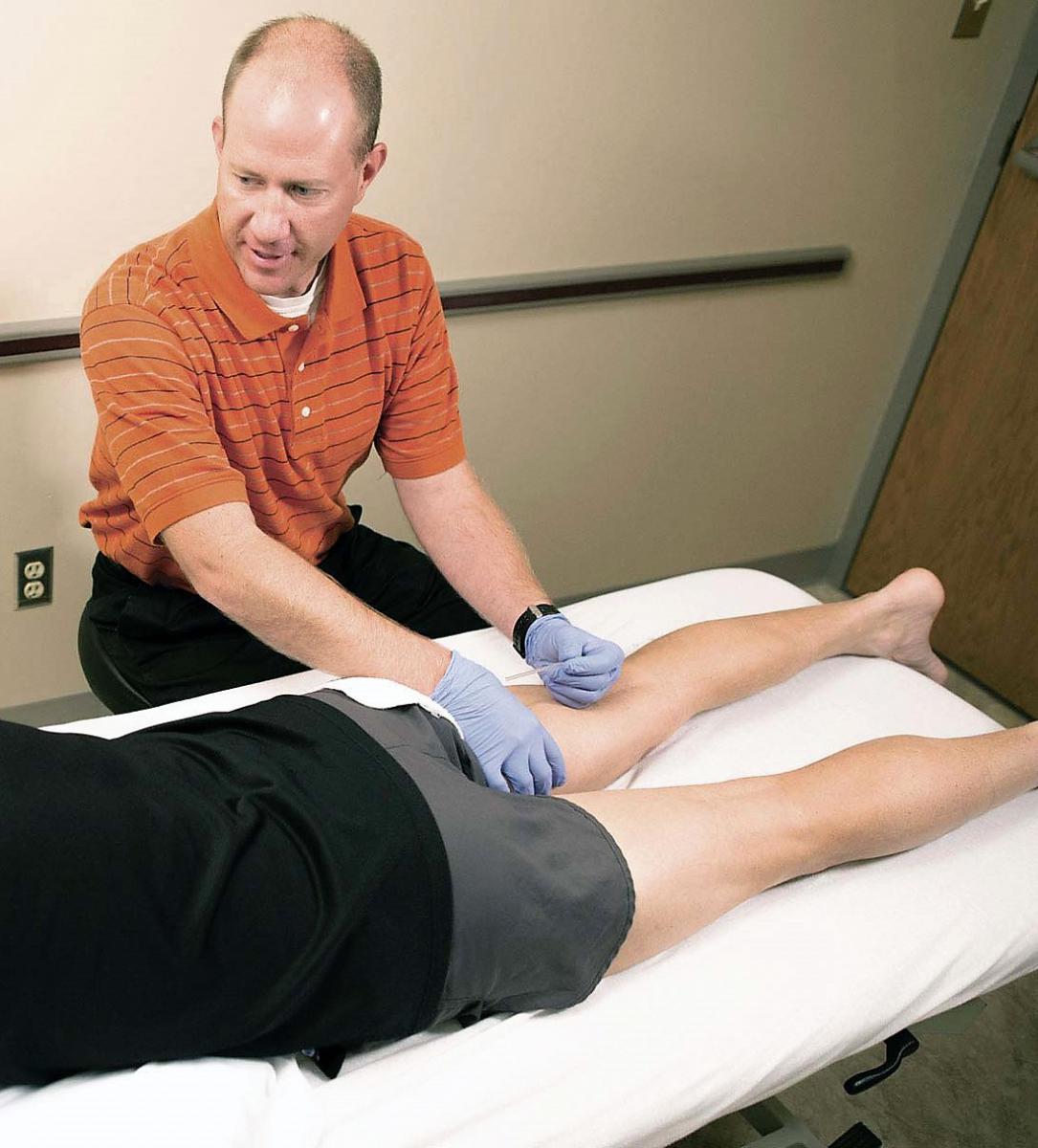 Functional Dry Needling -
All Clinic Locations
Used as a way to improve range of motion while relieving pain, functional dry needling involves inserting microfilament needles into trigger points within dysfunctional muscles to help restore motion and function. Functional dry needling can provide relief for patients living with:
Tendonitis
Bursitis
Facet irritation
Mild intervertebral disc degeneration
Headaches
Muscle strain
Referred pain due to trigger point dysfunction
---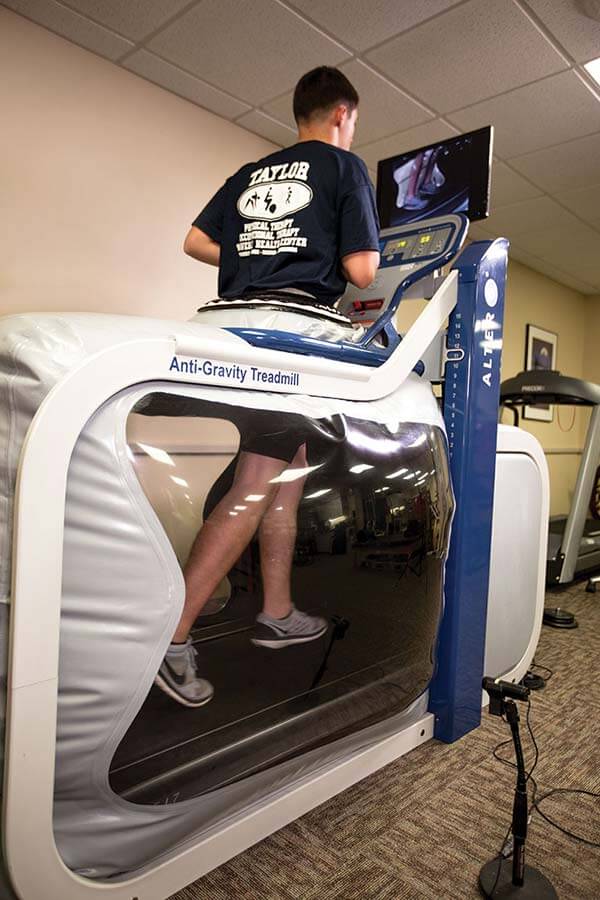 Anti-Gravity Treadmill -
Waverly Clinic
Available at our Waverly Health Center location, the AlterG anti-gravity treadmill helps reduce the amount of stress on your muscles and joints during your rehabilitation. The treadmill reduces the impact of gravity, allowing you to train at any weight between 20 and 100 percent of your normal body weight. This allows you to exercise at an appropriate, pain-free level of weight bearing and can be used to help patients by aiding in rehabilitation and recovery from:
Surgery
Orthopedic conditions requiring limited weight bearing
Stroke or neurological condition
Balance issues and falls
Parkinson's disease
Chronic pain
The anti-gravity treadmill is available to rehab patients of all ages and abilities, including pediatric patients, elderly patients, and athletes.
---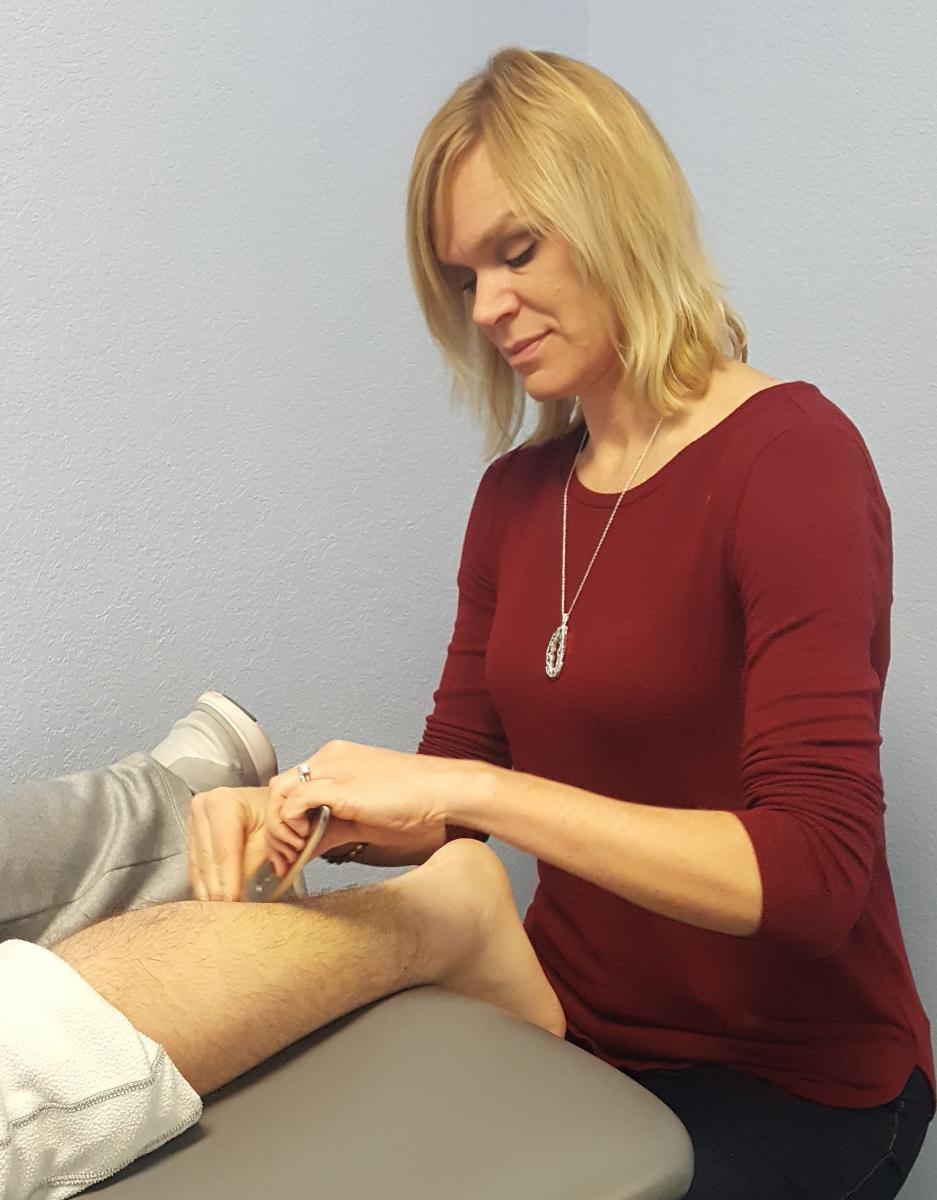 Graston Technique -
All Clinic Locations
Using this technique allows us to treat patients living with musculoskeletal disorders that cause both acute pain and chronic pain. Using stainless steel instruments, the Graston technique allows for the treatment of myofascial dysfunctions to treat conditions that include:
Headaches and migraines
Neck pain
Back pain
Hip pain
Leg pain
Carpal tunnel syndrome
Tingling in the extremities
Shoulder injuries
Plantar fasciitis