Physical Therapy Rehabilitation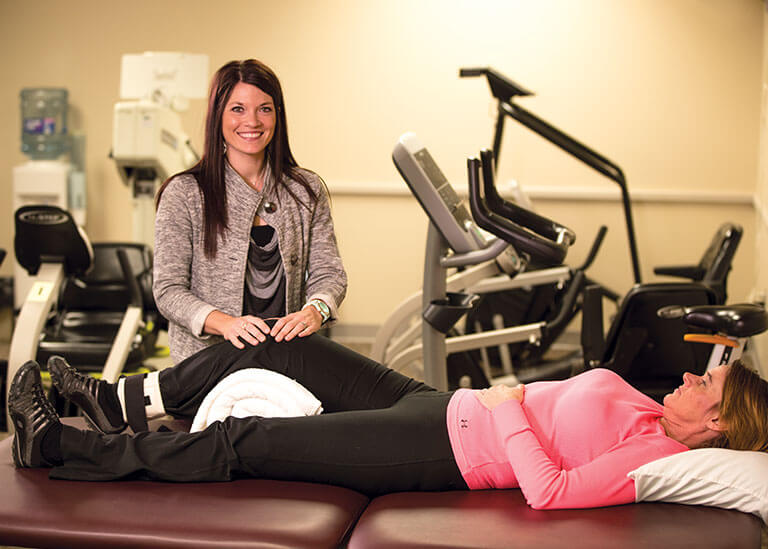 Get Back to Doing What You Love
The physical therapy services we offer at Taylor Physical Therapy all have one thing in common, they are designed to fit the needs of each unique patient so the patient can get back to living the life they want. With services available for patients of all ages, you can trust our team of physical therapists and physical therapy assistants to develop a program that will be customized to meet your needs and goals.
Learn More About Our Physical Therapy Services
If you want to learn more about the physical therapy services offered at Taylor Physical Therapy, please fill out the form on this page. A member of our team will contact you soon.
Physical Therapy Rehabilitation
Physical therapists can play an extremely important role in helping patients recover from injury or surgery. For those who have faced serious injuries or lost mobility or limb function for any reason, physical therapy offers a long-term plan to reestablish a positive state of health. When you make Taylor Physical Therapy your choice for physical therapy services, it's important that you know you'll be receiving the best care.
What We'll Do:
Consult with clients to assess their physical state
Analyze clients' abilities and recovery needs
Develop a treatment and home exercise programs
Keep track of client progress
Meet with patients regularly to go through exercises and track progress
Provide a safe environment for patients to recover and regain physical strength
Help clients set and achieve goals
Get the Treatment You Need
If you need physical therapy treatment or want to learn more about our treatments, please contact Taylor Physical Therapy. You can get started by filling out the form.
---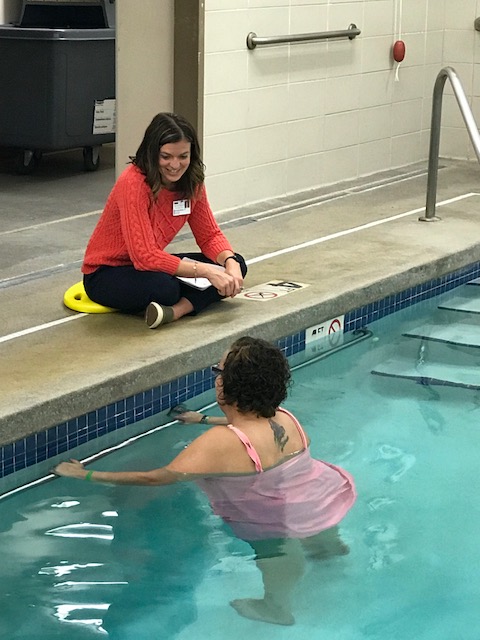 Aquatic Therapy -
Sumner and Waverly Clinics
Taylor Physical Therapy's locations at Waverly Health Center and Sumner offer a therapeutic pool that gives our patients the ability to exercise and recover from injury in an environment that puts less stress on their body. With a pool with depths between 3 and 5 feet warmed to 94 degrees, our aquatic therapy services can help patients recovering from a variety of conditions, including:
Post-surgical recovery
Chronic pain
Spinal cord injury
Back and neck pain
Joint pain
Pregnancy-related back pain
Stroke
Head injury
---
Fall Prevention -
Denver,
Nashua, Parkersburg, Sumner, and Waverly Clinics
Balance problems may be caused by pain, weakness, visual disturbances, or vestibular problems. Patients seen at Taylor Physical Therapy can expect a comprehensive evaluation including balance assessment, visual motor assessment, and vertigo assessment. Treatment will focus on maximizing your independence while reducing your risk of experiencing a fall.
---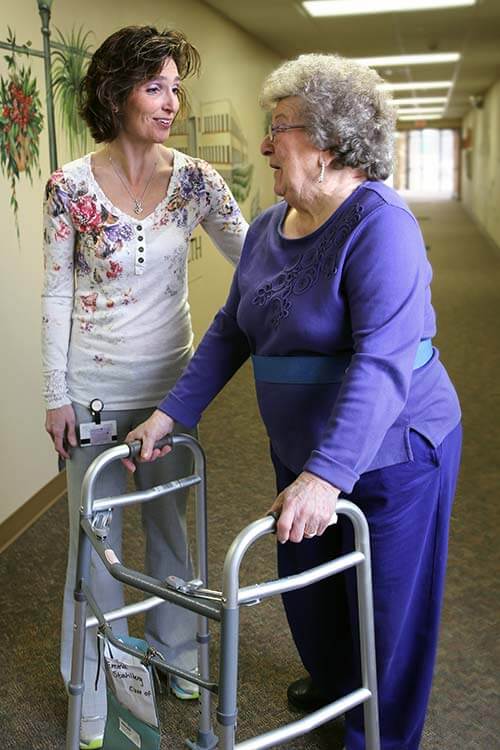 Home Health & Nursing Home Rehabilitation Services
Taylor Physical Therapy also provides contracted physical therapy services for nursing homes, assisted living and long-term care facilities, and home health agencies. These services ensure patients receive regular therapy services in their living environment, where they are more comfortable. Our therapists develop programs for each patient that will help them improve in function and safety or decrease pain. We provide contract physical and occupational therapy services for:
Butler County Public Health
Community-Based Services Home Health (Bremer County)
Palmer Home Health
Denver Sunset Home
Clarksville Community Nursing Home
Tripoli Nursing Home
Whispering Willows Assisted Living Facility (Fredricksburg)
Cedar Vale Assisted Living Facility (Nashua)
Parker Place (Parkersburg)
---
Neurologic Rehab -
Denver,
Nashua, Parkersburg, Sumner, and Waverly Clinics
Whether you're living with a neurological disorder like ALS, multiple sclerosis, or you've sustained a stroke, brain injury or spinal injury, we know that you want to regain your independence. Our team of physical and occupational therapists at Taylor Physical Therapy will develop a program that will allow you to make progress as you learn how to handle everyday activities while accommodating the disorder you live with through a combination of therapy and the use of adaptive equipment and prosthetic devices.
Stroke Support Group - Waverly Health Center
Meets Tuesdays (every other month): 11:00 a.m. to 12:30 p.m. in Tendrils Rooftop Garden
February 13; April 10; June 12; August 14; October 9 and December 11
---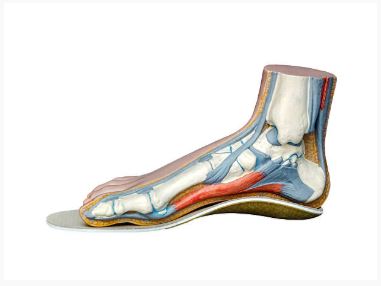 Orthotic Fitting -
Nashua, Noah and Waverly Clinics
A variety of painful conditions that occur in the foot, knee, hip, and back are brought on by problems in the feet. To treat these conditions, Taylor Physical Therapy offers custom orthotics for your feet using the FASTECH custom orthotic system. Using these foot orthotics do more than relieve the pain you live with every day. They can also improve your mobility and provide support for the foundation of your body
---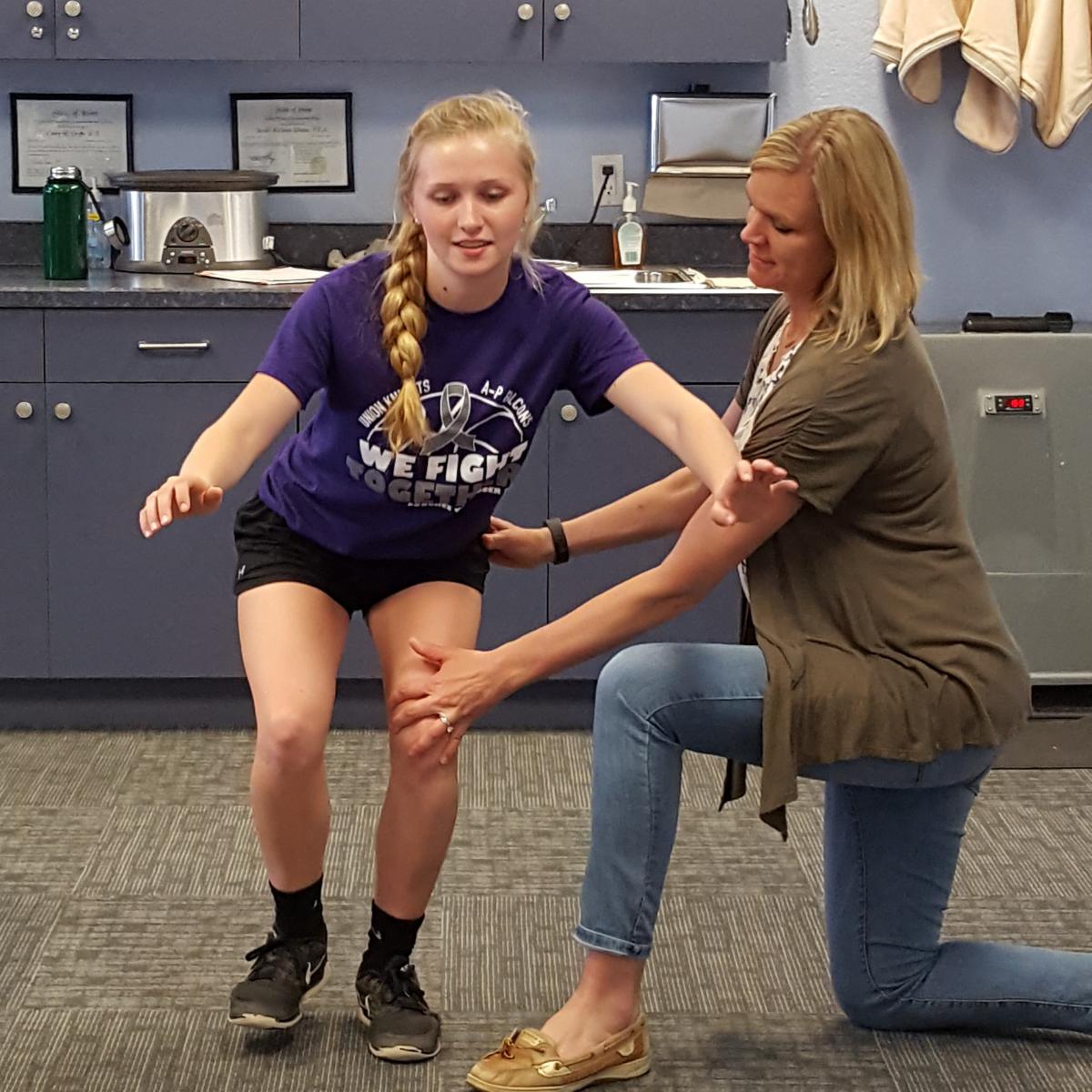 Orthopedics -
All Clinic Locations
Orthopedic injuries are among the most common things we treat at Taylor Physical Therapy. Every day, we help patients that have sustained an orthopedic injury or are living with an orthopedic disorder. Our team is trained to provide a variety of treatments to help treat patients with orthopedic conditions, and each patient has a program "Taylored" to their individual condition and goals. Our treatment techniques and modalities include:
Manual therapy techniques-mobilization, manipulation, myofascial release
Functional therapeutic exercises
Neuromuscular re-education techniques
Soft tissue massage
Hydrotherapy
Electrical stimulation
Iontophoresis
Ultrasound
Mechanical traction
TENS Device
Biofeedback
Functional Dry Needling
Gait Analysis and Training
---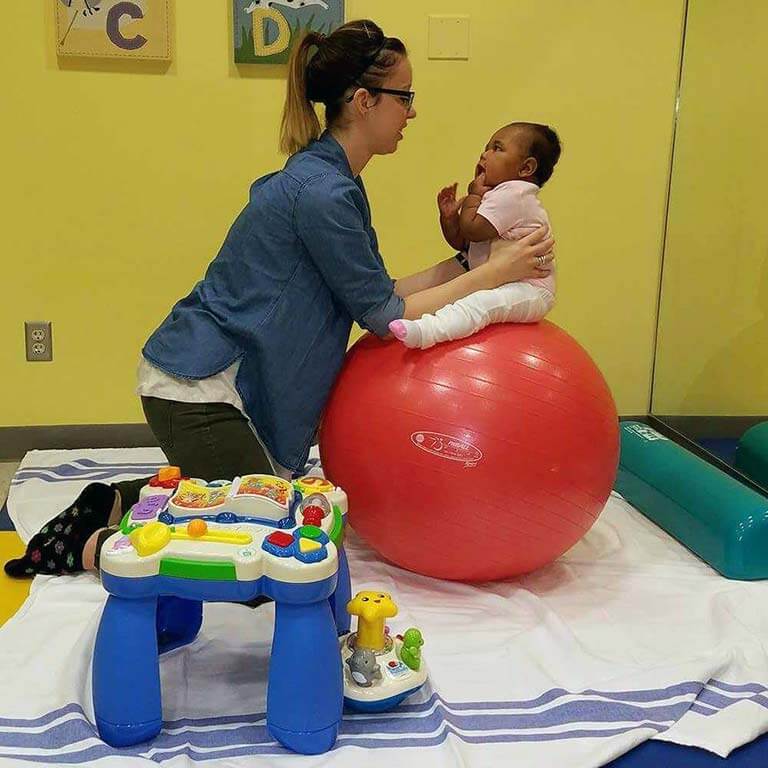 Pediatric Physical Therapy -
Nashua and Waverly Clinics
Our Therapists are specially trained in the field of Pediatric Therapy to utilize play in their sessions to promote skill and age-appropriate activities. Our team approach helps to identify the unique needs of children with all types of developmental delays, diagnoses, and special healthcare needs.
---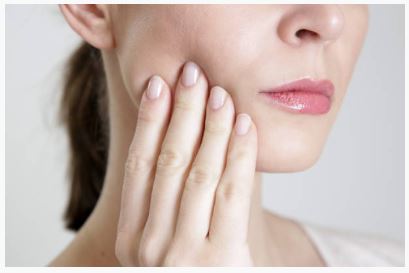 TMJ Treatment -
Denver,
Parkersburg, Sumner and Waverly Clinics
Temporomandibular Joint (TMJ) Dysfunction causes pain that you experience throughout your skull, including jaw pain, neck tension, ear pain, headaches, toothaches, chewing difficulty, and several others. Through manual therapy and strengthening exercises used in coordination with modalities like ultrasound, iontophoresis, and cold therapy, our TMJ treatment can help reduce pain and swelling while improving movement and range of motion.
---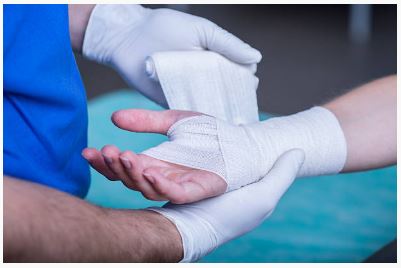 Wound Care -
Denver,
Sumner, and Waverly Clinics
There are a variety of factors — including age, disease, and changes in your metabolism— that affect your body's ability to heal and recover from wounds. If you're experiencing chronic wounds, which are commonly caused by diminished blood flow or continuous skin pressure, Taylor Physical Therapy can provide wound care treatment services that include:
Wound measurement and documentation of wound characteristics
Measurement of edema and swelling
Wound cleaning
Managing wound drainage
Removing dead tissue
Wound dressing
Compression therapy
Nutritional support discussion
Gait analysis, including footwear and orthotic recommendations
Patient education