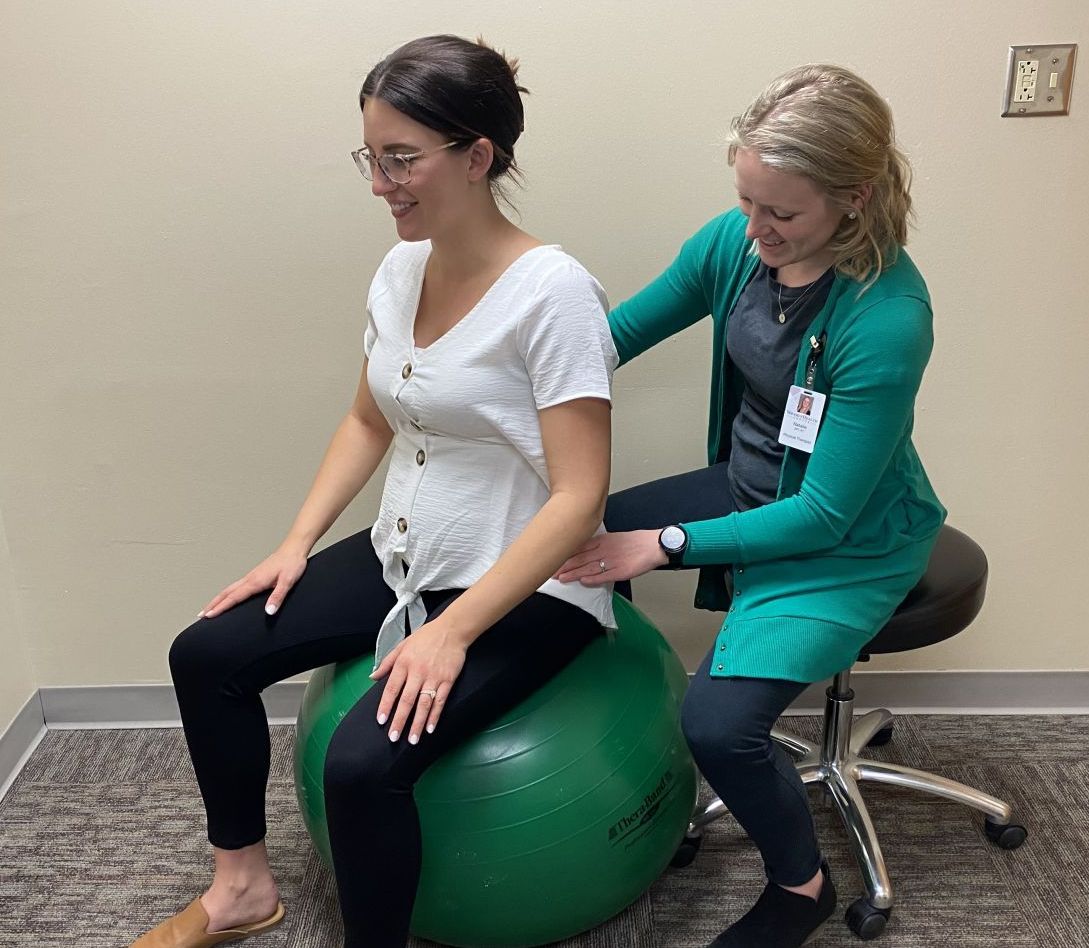 Physical Therapy for Women's Health
The women's health therapists have a goal to provide overall wellness to each patient. We treat any current conditions and develop a plan for the future by informing you of the latest techniques that can prevent dysfunctions that commonly affect women as they age. No one should think it is normal to "just deal" with the issues they are having related to women's health. The specialty services we offer are effective, patient-centered, and are designed to put you in control of your wellness. Physical therapy as a treatment choice may improve your quality of life. The women's health team can help with a variety of treatments, including:
Fecal incontinence
Coccyx (tailbone) pain or disorders
Pre- and post-gynecological surgery
Painful intercourse
Symptoms related to menopause
Core stabilization

Constipation
Pelvic pain
Prevention of, or treatment for osteoporosis
Sacroiliac joint (SI) dysfunction
Urinary incontinence and frequency
And more...
Pelvic floor disorders occur when the "sling" of muscles that supports the pelvic organs becomes weak or damaged. Physical therapy can help reduce the symptoms from pelvic floor disruption. Treatment may include:
Pelvic floor exercises
Manual therapy
Behavior techniques
Postural Education and functional training

Core stabilization
Diet education
Relaxation techniques
Keeping a bladder diary
These services are offered at:
| | | |
| --- | --- | --- |
| Waverly Health Center | Parkersburg | Nashua |
| 319-352-5644 | 319-346-9783 | 641-435-4476 |
---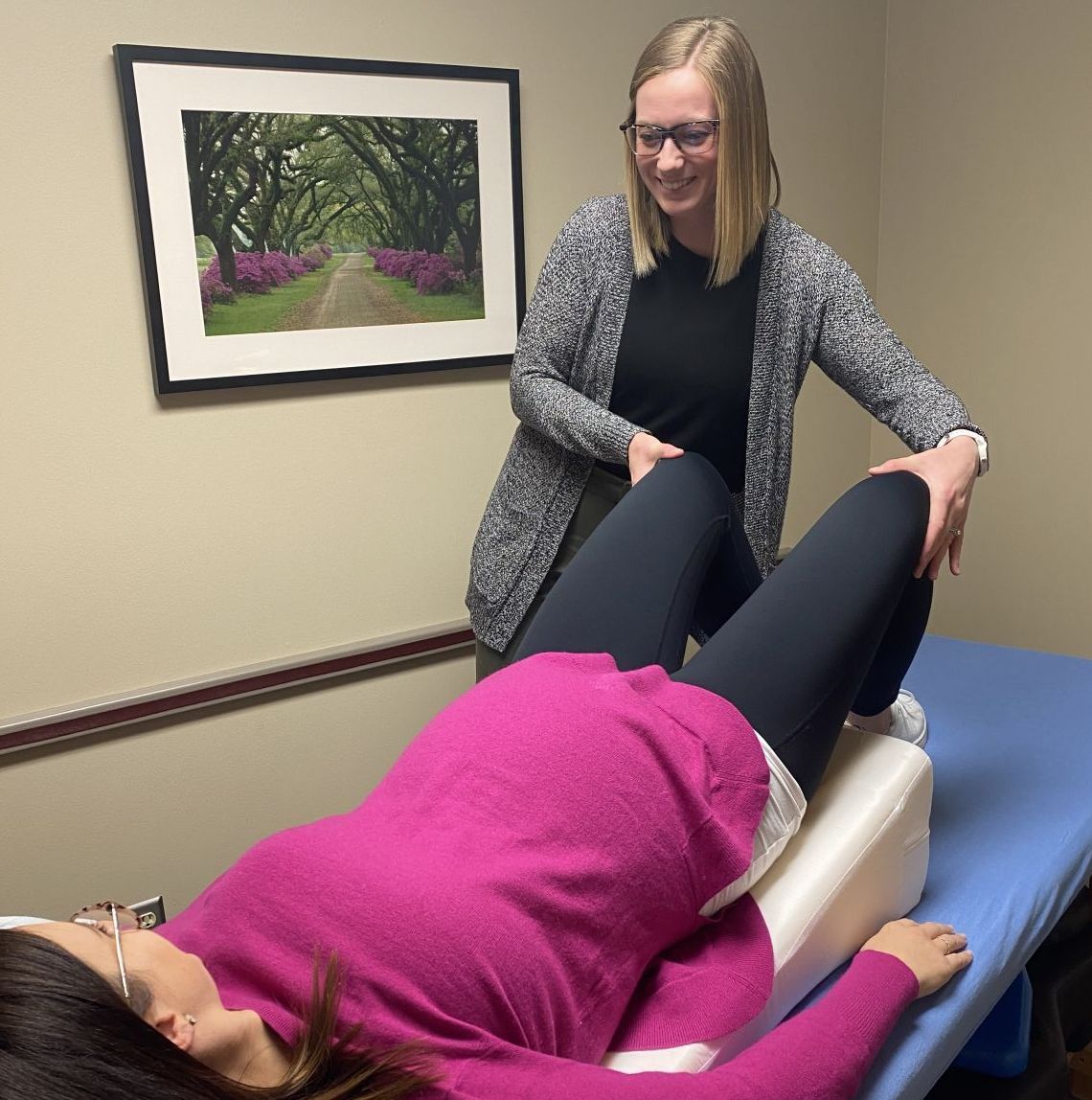 Physical Therapy for Pregnancy and Postpartum
Pregnancy is an exciting time, but as your body changes, you may experience discomfort, such as:
Low back pain
Sacroiliac joint pain or tailbone pain
Sciatica
Pelvic pain
Pubic symphysis pain or separation causing pain in front of the pubic bone
Difficulty walking due to pain
Bowel or bladder dysfunction
Manual physical therapy and key exercises can help decrease pain and improve movement.
Hands-on therapy helps relieve the compression you may feel in your mid to low back. During treatment we use a pregnancy pillow, which allows you to lie comfortably on your stomach.
Physical therapy may be needed to help your body return to "normal." Therapy may help with:
Abdominal weakness
Bulging of abdominal muscles as you lift your head and shoulders (diastasis)
Leaking urine
Pain or difficulty with bowel movements
Pelvic pain
Vaginal tearing
C-section scar release
Pain in back, hips or legs that lasts for more than 2 weeks
Safe return to activity and exercise
These services are offered at:
| | | |
| --- | --- | --- |
| Waverly Health Center | Parkersburg | Nashua |
| 319-352-5644 | 319-346-9783 | 641-435-4476 |
---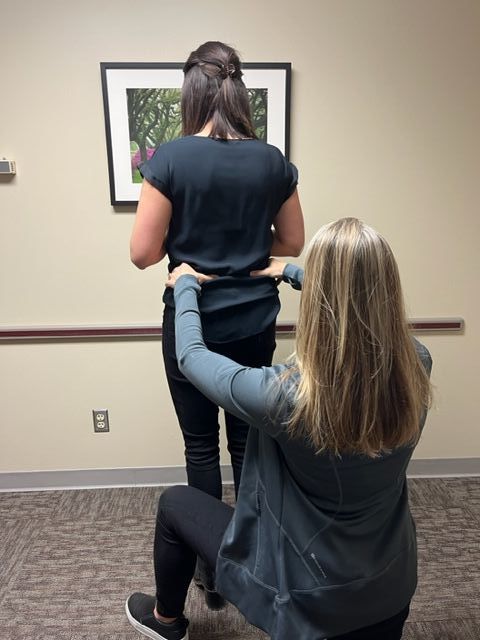 FREE - New mom screens
Sometimes an ounce of prevention is worth a pound of cure; and in the case of women following pregnancy and delivery, this is definitely true! Taylor Therapy is pleased to offer a FREE non-invasive screen for women (up to four months after they deliver) at all clinic locations. To take advantage of this opportunity, please contact the clinic nearest you to schedule an appointment.
At your screen you can expect:
A posture evaluation - While you are pregnant, feeding into a forward head and shoulder position is common, and then after delivery (did someone say exhaustion?) this continues and can progress. We can offer a few, quick and easy tips to keep this from turning into chronic neck tension and upper extremity dysfunction.
Low back evaluation - Back pain is common during pregnancy but should resolve quickly after delivery. If it does not, we want to help!
Abdominal integrity evaluation - A separation of your rectus abdominis (sit up muscle) is common during pregnancy. It is a condition that can be reversed if caught early and treated. If not, it can contribute to core instability, fatigue and back pain over time.
Education - We will give you three exercises that will take five minutes or less to complete. These will help you bounce back to your pre-pregnancy shape.
If there is something quick and easy we can help you with, we will provide education and resources to set you up on the right track to recovery. If there are more significant concerns, we will work with you to obtain a referral for additional care.
These services are offered at:
| | | | | |
| --- | --- | --- | --- | --- |
| Denver | Nashua | Parkersburg | Sumner | Waverly Health Center |
| 319-406-0185 | 641-435-4476 | 319-346-9783 | 563-578-5125 | 319-352-5644 |