Pediatric Speech-Language Therapy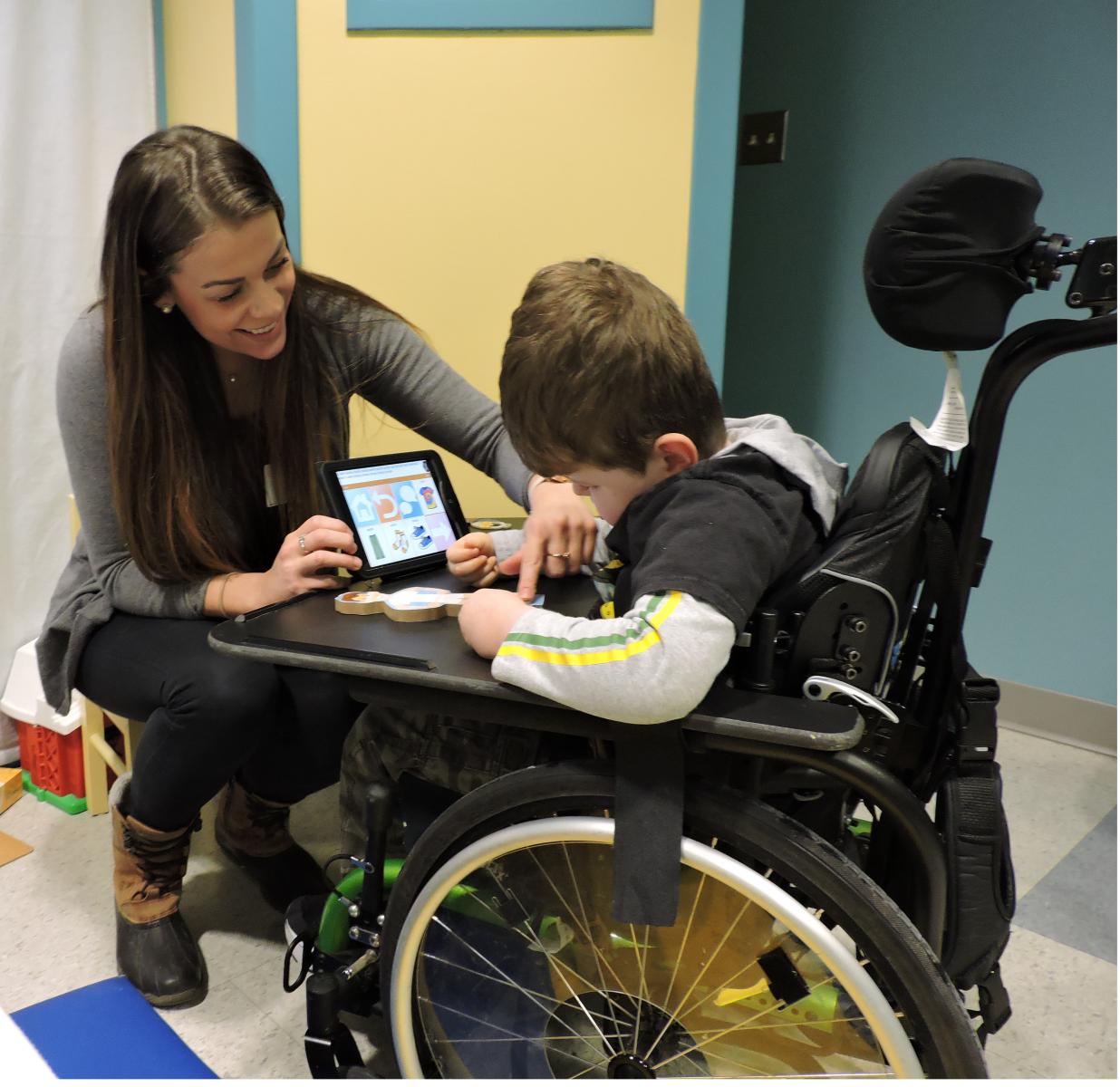 Pediatric Speech-Language Therapy -
Denver, Nashua, Parkersburg and Waverly Clinics
The Pediatric Speech-Language Pathologist helps children learn to successfully communicate their wants, needs, and medical information across a variety of environments. Our speech therapist treats a variety of diagnoses, including, developmental delays, oral/facial anomalies, genetic disorders, neurological dysfunction, and specializes in treatment for those with hearing loss and cochlear implants. As a Speech Therapist focused on kids' needs and learning styles, our therapist works with infants and children to improve:
Verbal Speech Skills - learning to properly say sounds to be more easily understood by others.
Language Comprehension and Expression
Feeding and Swallowing problems
Non-Verbal Language and Social Skills
Attention, Memory, Abstract Reasoning, Awareness and Executive Functions
Voice/Resonance
Enhancing Fluency
Alternative Methods of Communication and Devices
Cochlear Implants and Auditory Rehabilitation
---
Indicators for Pediatric Speech Therapy
Under 18 Months
No big smile or other warm, joyful expressions by 6 months
No babbling by 12 months
Is not using words by 16 months
By 18 Months
Does not use at least 8-10 meaningful words
Does not follow simple commands like: "Come here" or "Stop" or "Touch your nose"
By Age 2
No two-word meaningful phrases (without imitating or repeating)
Speech is not at least 50% understandable
Cannot point to pictures of items in books when asked
By Age 3
Is not using 3 or 4 word sentences
Speech is not at least 75% or more understandable
Child is leaving beginning or ends off of most words
By Age 4 to 5
Is not 100% understandable to strangers despite age appropriate articulation errors (many not be able to say: r, sh, ch, I, or th)
Is not consistently using 4+ word, complex sentences
Cannot follow simple 2-step directions
Overall Warning Sings
ANY loss of speech or babbling or social skills at ANY age
Never gestures or imitates
Does not appear to understand speech, or appears to be unable to hear
Never develops words beyond repeating others over and over
---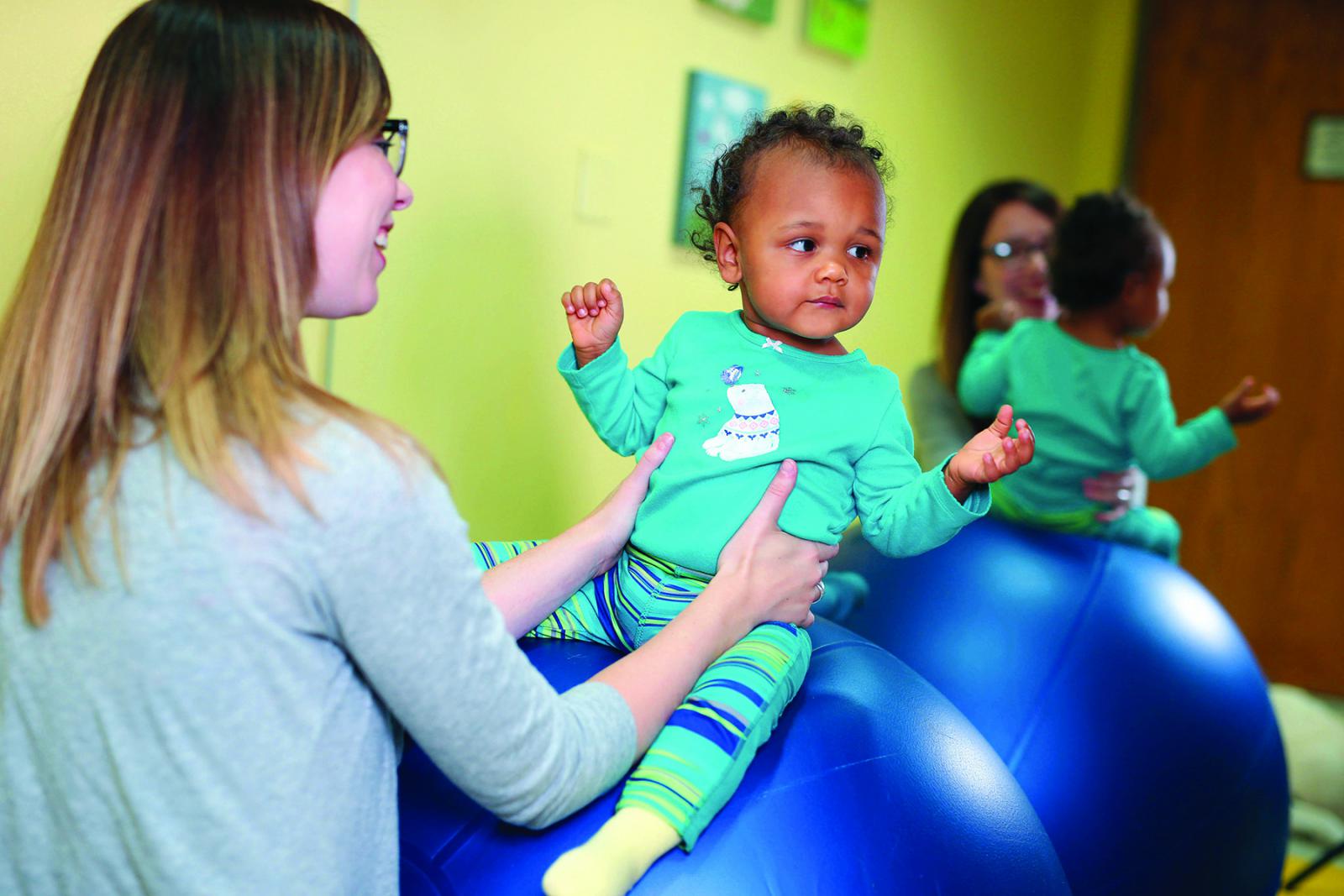 Pediatric Support Group -
Waverly Clinic
This support group provides a place for families of children with varying levels of specialized health care needs to meet, learn, support, share and grow together. The goal is to provide a safe and open-minded environment where families feel comfortable to share their successes and disappointments.
Our meetings range from an open discussion format to having guest presenters in to discuss their areas of expertise in the care of children with special needs.
Anyone who is a family member or a care provider for a child with special health care needs is welcome.
For more information, call (319) 352-5644 and ask for Kayla or Kristin.
Click here to follow our Facebook page: "Supporting Families of Children with Special Needs."
Support Group Meetings
Due to COVID-19 restrictions, at this time we are meeting virtually via Zoom!
If interested in attending the Zoom meeting, please email Kristin at: [email protected]
Time: 5:30 - 7:00 pm
Dates for 2021: February. 2nd, May 4th, August 3rd, November 2nd