Upper Extremity Therapy/Rehabilitation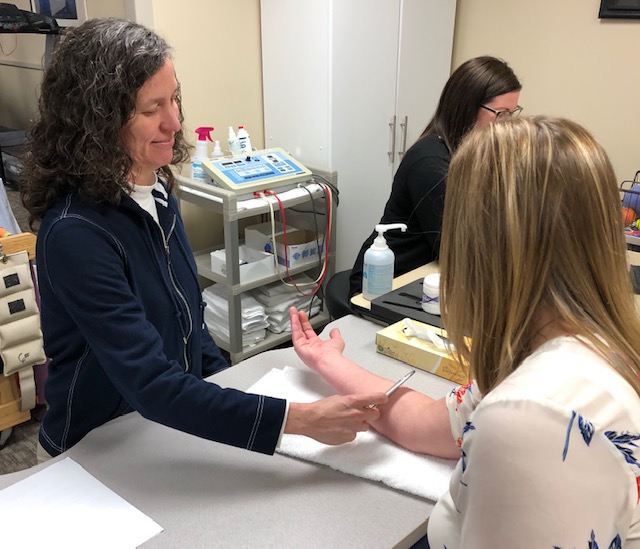 Regain Strength and Mobility Required for Daily Activities
If you are experiencing pain or limited range of motion in your upper extremities, occupational therapy may help to alleviate your symptoms and regain your freedom of movement and decrease your pain.
Learn More About Upper Extremity Occupational Therapy
Whether you need short-term therapy to recover from an injury or need to learn skills to help you live with a prolonged condition, occupational therapist at Taylor Physical Therapy can help. Fill out the form below to learn more.
---
Upper Extremity Therapy/Rehabilitation -
Denver, Nashua, Parkersburg, Sumner and Waverly Clinics
Taylor Physical Therapy provides occupational therapy (OT) services at all of our locations. We specialize in treating upper extremity dysfunction in hands, wrists, elbows, and shoulders. No matter if you've suffered a condition due to illness, injury, or surgery, we'll plan an effective treatment regimen to minimize your pain and improve your range of motion.
Treatment may include:
Strengthening/therapeutic exercise
Manual soft tissue mobilization (massage) or instrument-assisted soft tissue mobilization to decrease soft tissue tightness
Techniques to increase range of motion, such as stretching and joint mobilization
Splinting
Modalities such as ultrasound, iontophoresis, paraffin bath, and electrical stimulation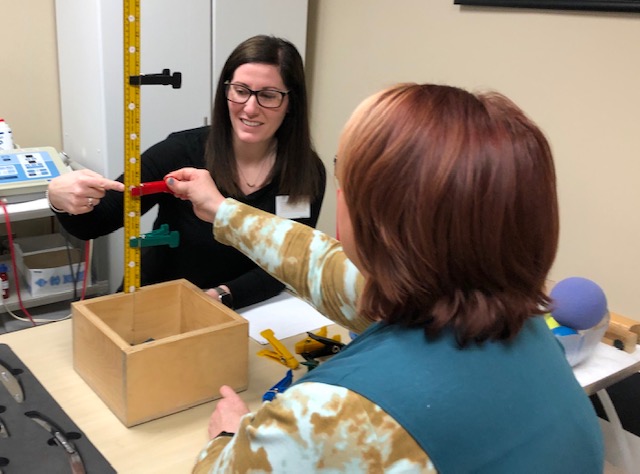 Diagnoses include, but are not limited to:
Acute or Chronic Shoulder/Elbow Injuries
Arthritis
A Work-Related Injury
Carpal Tunnel Syndrome (both pre and post-surgery)
Dementia
Distal Radius/Wrist Fractures
Dupuytren's Contracture
Finger/Hand Fractures

Generalized Weakness
Neurological Disorders
Orthopedic Surgery
Tendon Repairs/Injuries
Tendonitis, such as De Quervain's, Medial Epicondylitis, and Lateral Epicondylitis
Traumatic Brain Injury
Trigger Finger
Recovery-Rehabilitation:
Occupational therapists can assist patients with upper extremity acute and chronic injuries, ranging from the shoulder to the hand.