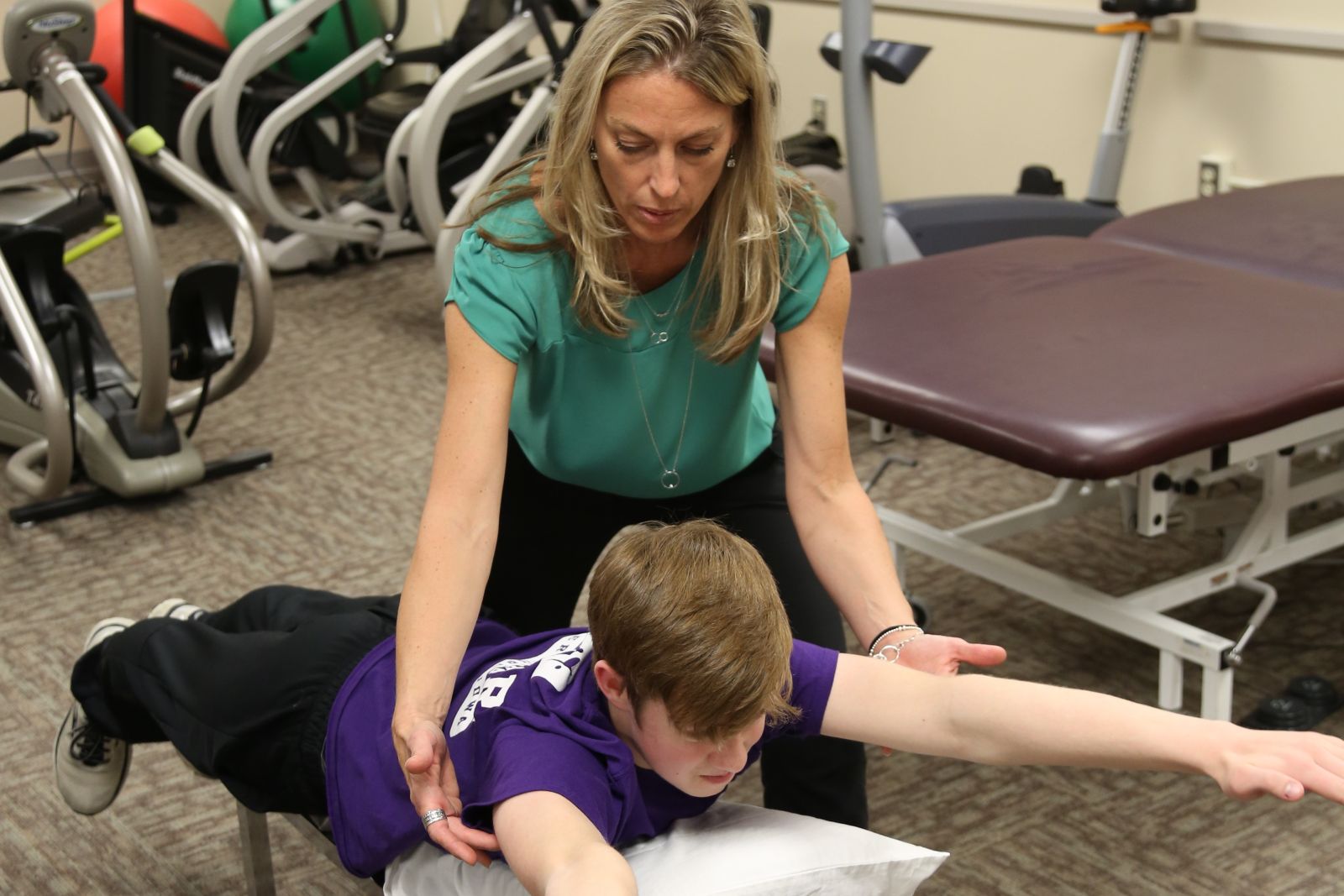 Who Can Benefit From PT?
Physical therapy can be effective for the treatment of pain or decreased function due to accidents, injury, surgery, or simply medical or age related decline.
Orthopedic Surgeries
Cancer
Sports Injury
Stroke, TBI, and Spinal Cord Injury

Vertigo
Scoliosis
Back, Neck, and Joint Pain
Women's Health
---
Physical Therapy Overview
Physical therapy is a healthcare specialty that includes the evaluation, assessment, and treatment of individuals with pain and/or limitations in functional mobility. Physical therapy services are provided by a team of physical therapists and physical therapy assistants who are professionals licensed by the state. Physical therapists (or PTs, as they are commonly called) are required to have a master's degree or a clinical doctorate degree from an accredited institution and must sit for a licensing exam to practice. They are trained to assess your condition and help you regain maximal functional mobility and independence.
Physical therapists use a variety of treatment modalities and techniques to help you move better and feel better; treatment is very personalized. Choosing physical therapy has been shown to help you recover quickly and safely, and it can save you money due to decreased overall healthcare costs.
Evaluation By a Physical Therapist
When you first visit a physical therapist, he or she will evaluate and assess your overall condition. He or she may take specific measurements to gather information about your illness or injury. Impairments typically measured may include:
Strength
Gait
Range of motion
Balance
Coordinated Movement Patterns
Neurological function
Pain
Overall functional mobility
After gathering information about your injury or illness, your PT will make a prognosis of your condition and can offer strategies to help you move and feel better. He or she will discuss your goals for therapy and work with you to develop a treatment plan.
---
Physical Therapy Rehabilitation Services
---
---
---
---
---
---
---
---
---
---
---
---
---
---
---
---
---
---
---