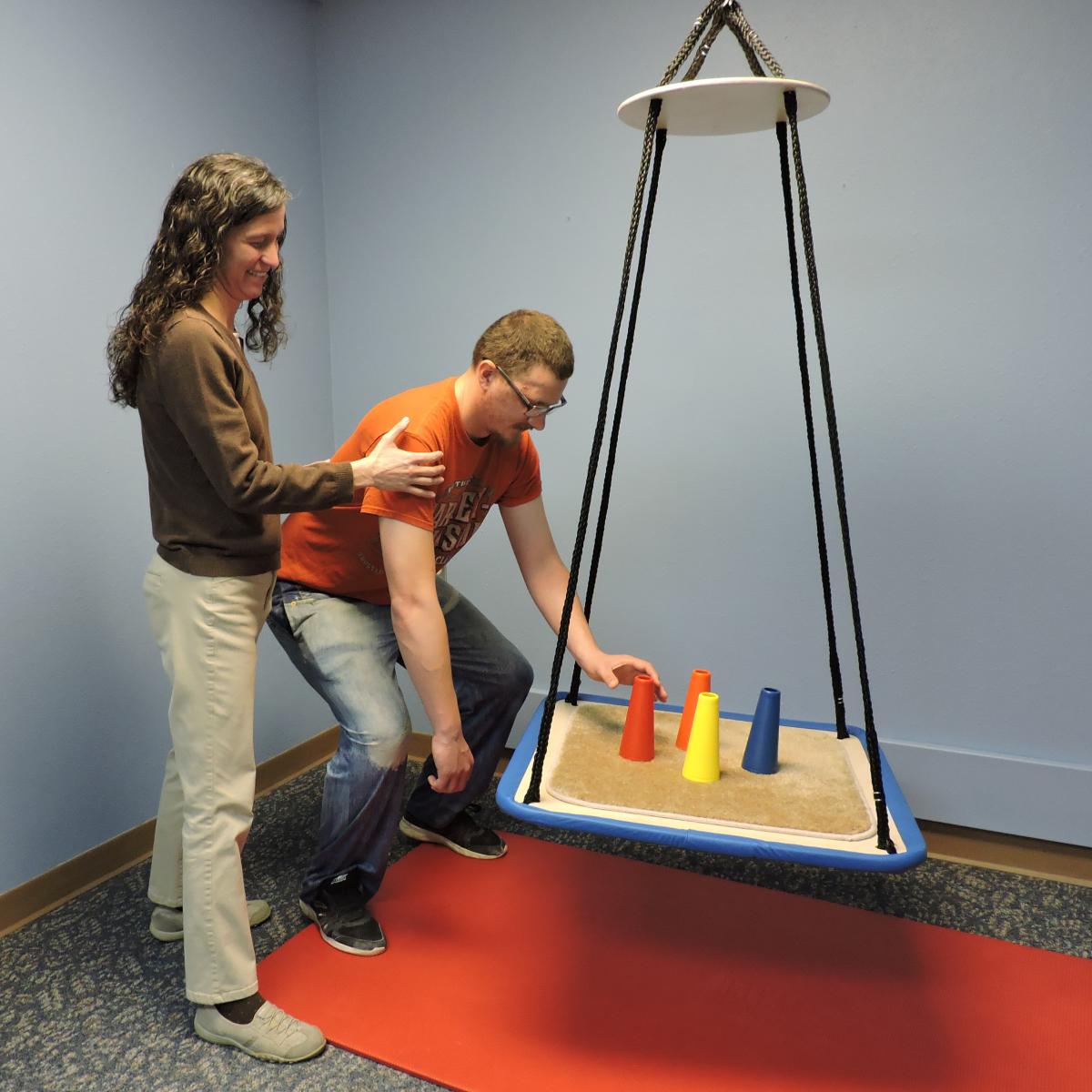 Who Could Benefit From Neurological Therapy
Individuals with neurological illness or injury can benefit from the skilled intervention of an occupational therapist in order to help regain mobility and health. Our therapists can develop and implement an individualized treatment program to meet the patient's goals and needs.
Learn More About Occupational Therapy
The goal of occupational therapy is to enable an individual to carry out their activities of daily living, which include those performed at work, home, school, and in the community, as independently as possible. Following a thorough evaluation, an occupational therapist will tailor a treatment plan dedicated to restoring your maximum functional ability. Your therapist will work individually with you and will closely monitor your progress and modify your occupational therapy program as required.
---
Neurological Treatment -
Denver, Nashua, Parkersburg, Sumner, and Waverly Clinics
Occupational therapy can work with patients with various neurological conditions/diagnoses to maximize function and quality of life.
Diagnoses treated might include, but are not limited to:
Post-stroke
Spinal cord injury
Brain injury
Multiple Sclerosis
Muscular Dystrophy
Parkinson's Disease
Treatment may include:
ADL (Activities of Daily Living) retraining
Activities/exercise to increase upper extremity range of motion, strength, and function.
Neurological re-education
Electrical muscle stimulation
Cognitive retraining
Education/practice in the use of adaptive equipment
Education/recommendations for home/environmental modifications